The Skull & Co. GripCase Set includes the Maxcarry case. We've had the GripCase for a few months now, and to sum it up, yes, it's as good as they say, but it'snot perfect.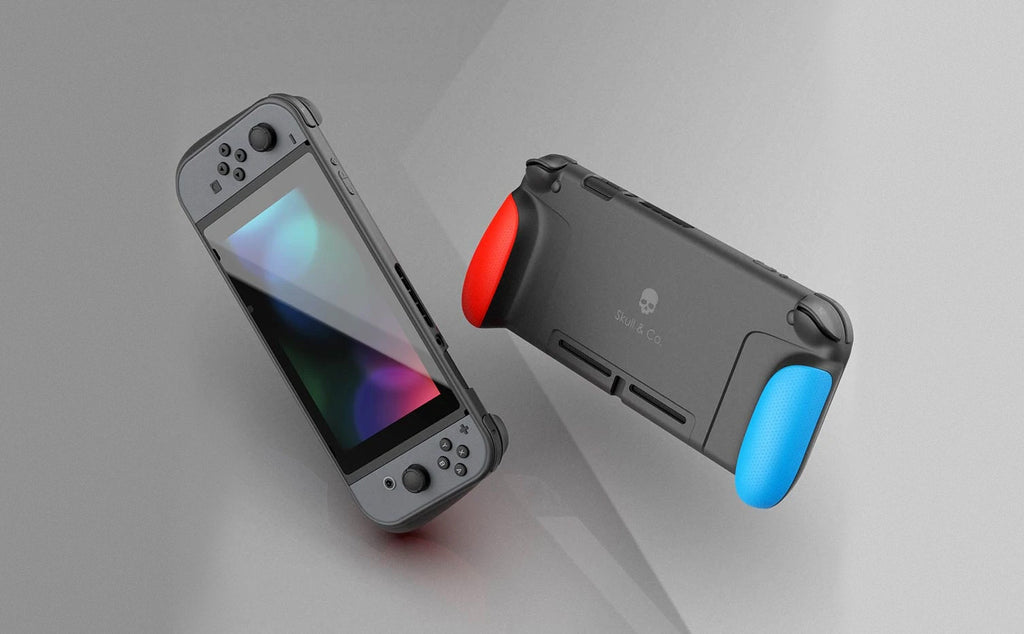 Skull & Co. launched the GripCase for the Nintendo Switch on Kickstarter in late 2017, at a time where a better grip was in high demand for the Switch because Joy-cons, although we love them, are just not comfortable for long periods of time. At the end of the Kickstarter campaign, the GripCase was backed by more than 2000 people who pledged over $90 000 USD!
You can find the Gripcase online, and it's sold in a few variations.
This review will be based on the GripCase set which includes the Maxcarry case.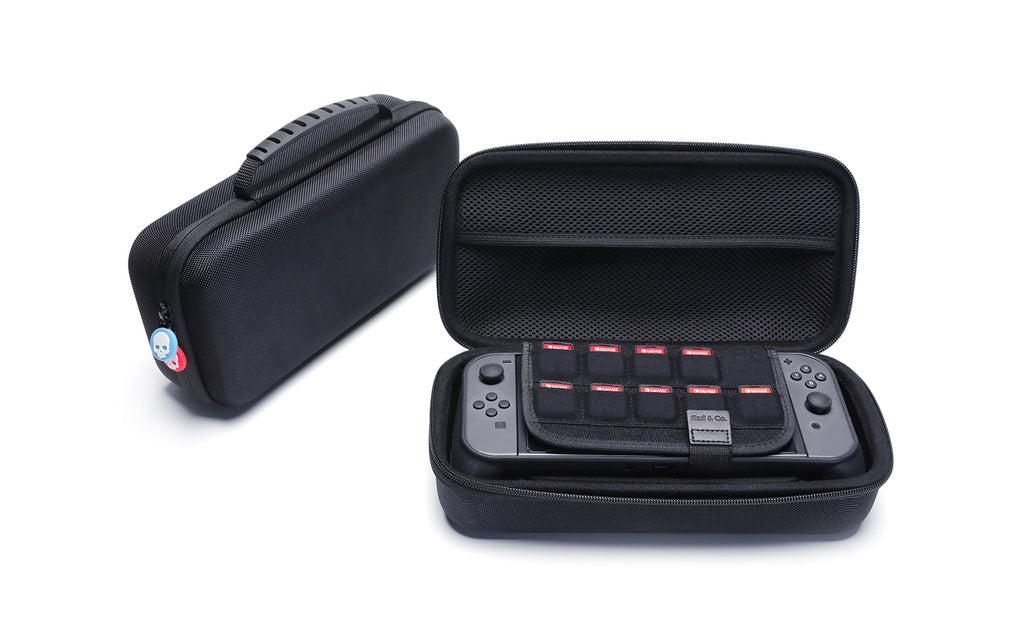 The grip is made of a soft and flexible TPU, but it's very thin, so it's not as shock absorbent as a larger case such as the Mumba, but that's for a reason which we'll get to soon. It'very simple to install: You simply push in from the shoulder buttons (so they don't get damaged), and then you push in from the bottom, and that pops it right into place.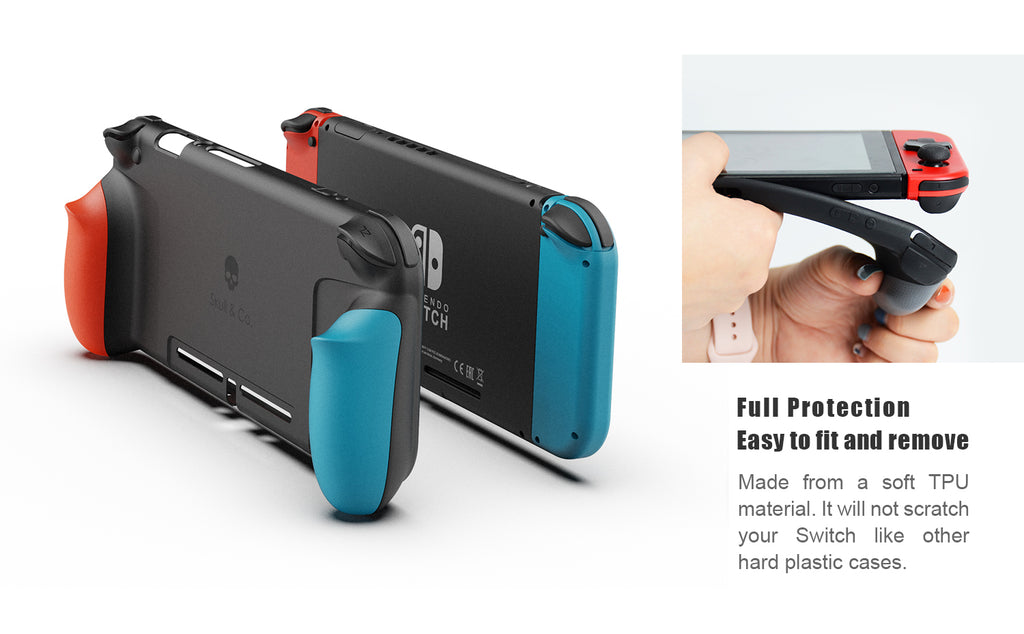 It has cutouts for all the ports and vents, except for the kickstand at the back and the IR reader at the bottom. Two things to mention; firstly, the volume and power buttons are covered for protection but still work well enough, and secondly, the headphone port at the top is a bit small, so headphones with thicker plastic above the jack won't be compatible. One thing they've done differently is the shoulder buttons; unlike other cases, this one covers them for protection, but in doing so, they feel slightly different, and we found that it takes a bit more force to actuate them, especially Elf and Arm. That also led to a rare issue during intense gameplay, if you press too fast and hard on the Z buttons: they can actually slip off the corner. It only happened to us twice, so just don't hulk out on it, and you'll be fine.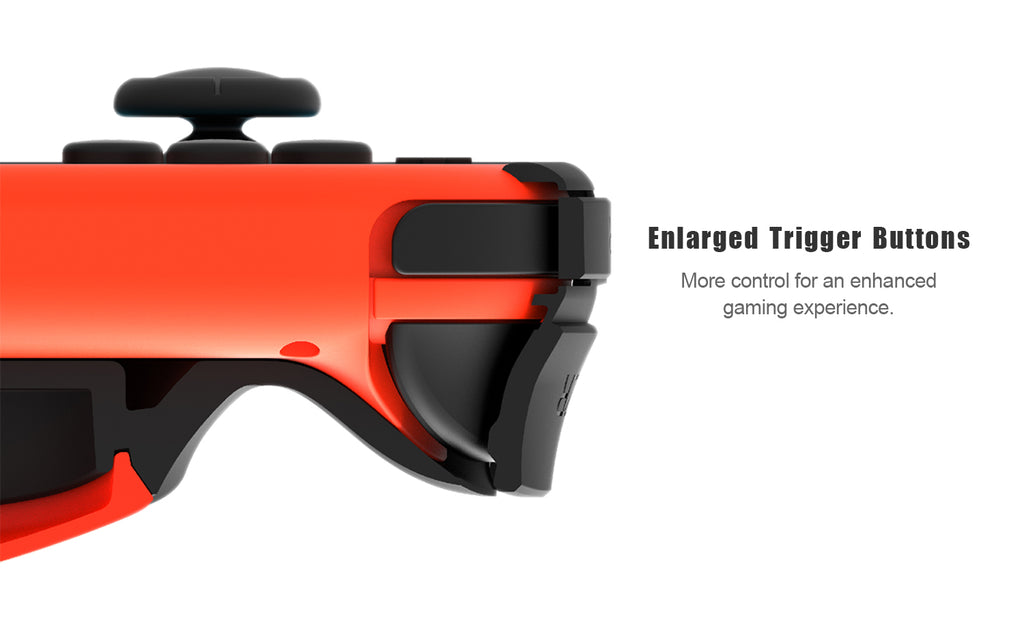 Another thing about this case is that it's one of the thinnest out there, because back Kickstarter, Skull & Co's original goal was to make it dockable, hence the cutouts for the pegs at the bottom, but there was one really big problem that resulted in many complaints: they found that some docks were bent inward which would create a tighter fit for the precisely engineered grip case. There's no solution for that, so now they don't claim that it'compatible with all the official docks, although it works with the dock we got at launch. Bear in mind that it may not work for yours.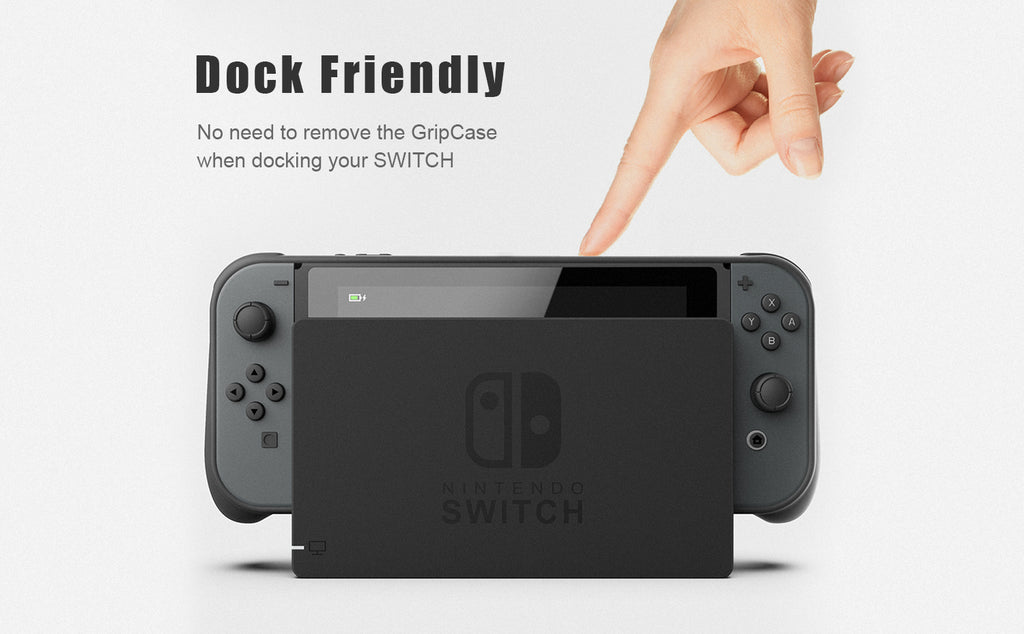 Alright, now onto the grips. Right off the bat, you can tell they spent a lot of time on R&D because these work well for different sized hands, and they feel familiar to that of traditional controllers. We get two sets (there were only two sets of grips when they launched the campaign, but then they released a larger set of grips which is the Plus grip set): first is the snap grip which is rounded out and works best for average-sized hands, but is still big enough for your fingers to wrap around. Our favorite is the second set which is the bigger trigger grip that they say provides a stronger grip force and is meant for larger hands, such as mine. At the top it has a similar indent to that of the Z buttons for you to rest your middle finger on, which is very comfortable. Overall, we found that both sets thoroughly improve your grip on the Switch, but I wish they were angled out a bit more towards the sides, so we didn't have to awkwardly extend our thumbs to reach the lower face buttons and analog stick.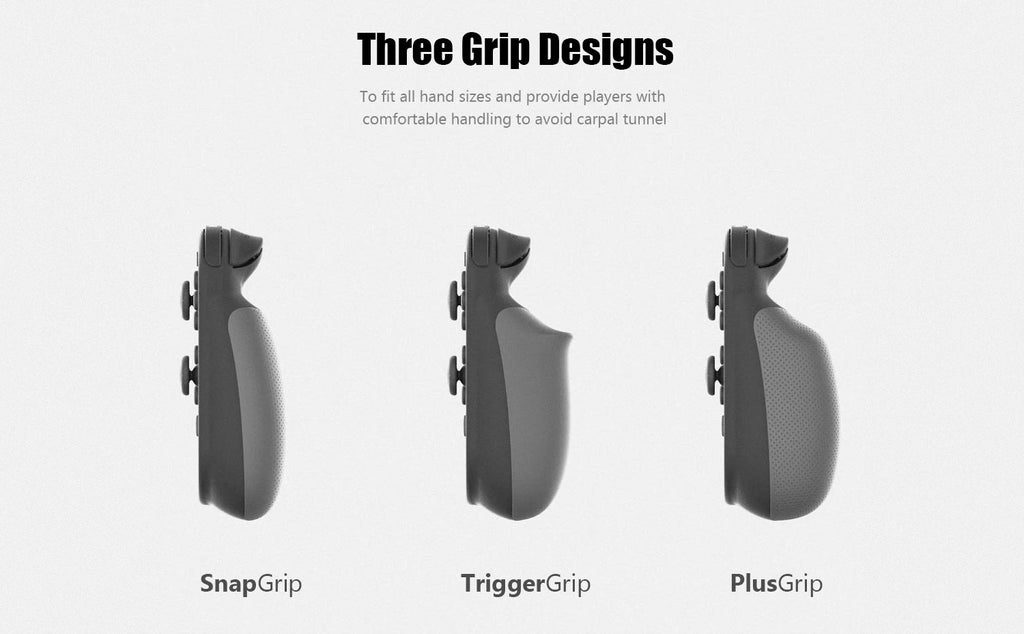 Installing them is very simple: on the back we have these hooks that attach very securely to the case. Once they pop in they can be easily removed from the inside by simply pinching them together. Both types of grips are available in various colors and yes, you can buy them separately.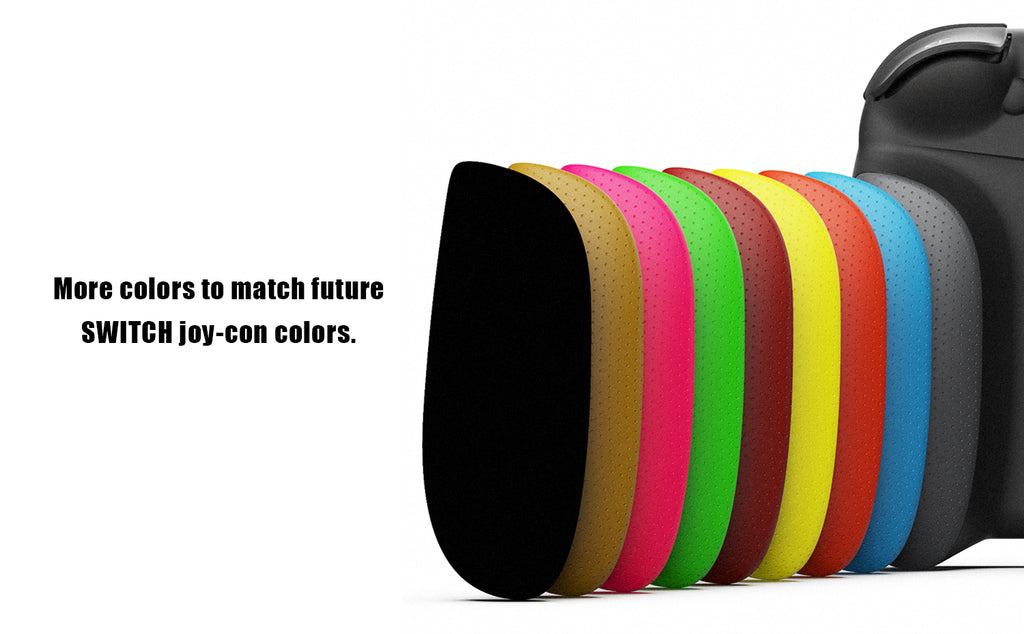 As for the material, they're made of a hard polycarbonate plastic but with different textures. The snap grip has a pattern of small dimples, the trigger grip discovered in tiny little dots. Both add a very minimal amount of friction, but I wish the textures were either more pronounced or made of a softer TPU, like the case. Regardless, they still work because your fingers wrap around them and that's what improves your grip on the Switch. I hope they create other versions of these grips with better textures, materials, etc.in the future.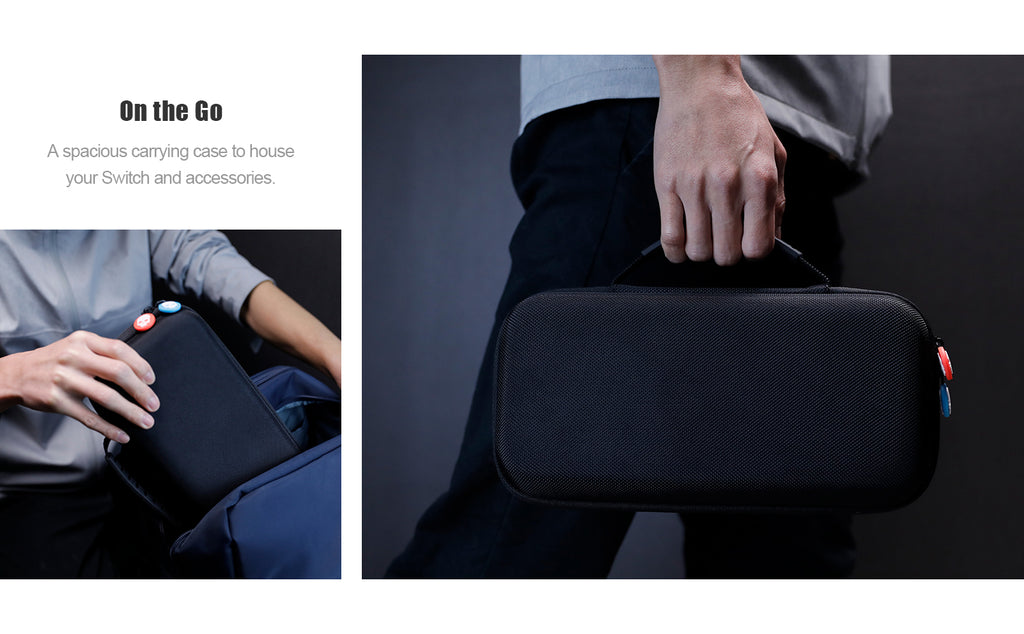 Because the grips add to the size of the Switch, you're gonna need a larger carrying case which is why we went with the set that includes the Maxcarry case. At first glance, it looks like a large hard shell case, but it's designed with the grips inside. Not much to say about the exterior. As you can see, it's blacked out except for the zippers which come in neon blue and red with the Skull & Co. logo. Opening it up, we have an elastic mesh compartment inside the lid for cables, earbuds and other small accessories. Then, we have two flaps; the top one has ten card slots at the front and a microfiber back to protect the screen, the second flap has a tab that attaches to the first flap with Velcro to secure the switch in between. And it also serves as a divider and a stand.
As you can see, it sits on these saw-tooth rails, and you can fold the flap into multiple positions to use your Switch in tabletop mode.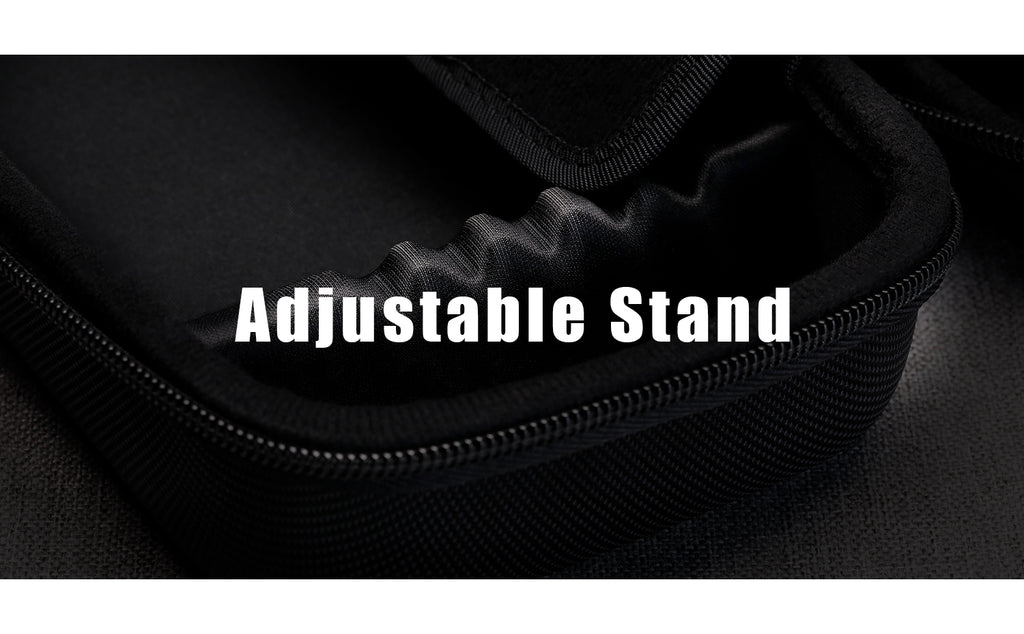 We found that this works best if you have extra Joy-cons because if not, you have to take off the case, remove the Joy-cons, and then slide in the console, which is a bit of a hassle. Below the second flap between the rails we have extra storage for things like Joy-cons and other accessories, but you can also store a portable battery like the Gulikit power brick. This is awesome because it means you can play and charge your switch in tabletop mode.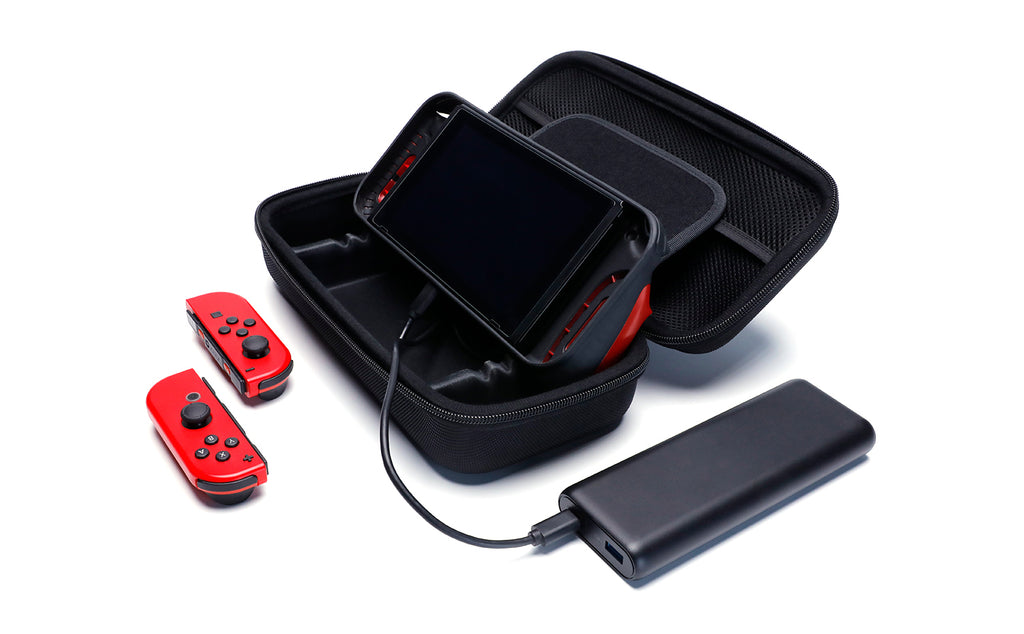 Overall, the Skull & Co. grip case system is versatile, well-built, and beautifully designed, but most importantly, it improves the feel and experience of the Switch in handheld mode, but as I said in the beginning, it's not perfect. I wish they didn't cover up the shoulder buttons because although I appreciate the protection, it's just not worth making these buttons more difficult to use. The other issue is that it's not compatible with every dock out there, but I can't really blame them for that, since they no longer mention that on the product page. If you regularly take your Switch out with you, the grip case bundle that includes the large Maxcarry case is definitely worth your consideration because most cases won't be compatible with the grip case attached. As you can see, it's just too big, but the good thing is that it also serves as a charge and play stand, so that's a huge plus.
Credit: It Came From A Box on YouTube