We searched for a slim Bluetooth transmitter for Nintendo Switch that is compatible with protective cases, but we couldn't find one anywhere, so we made the AudioStick, and we hope you guys like it as much as we do!
The AudioStick works with the Switch, Switch Lite, PS4/PS5, TV and other devices. It is compatible with most 3rd party cases (which the thickness is less than 1.5 mm) and suitable for all Bluetooth headphones on the market, optimized for AirPods and AirPods Pro.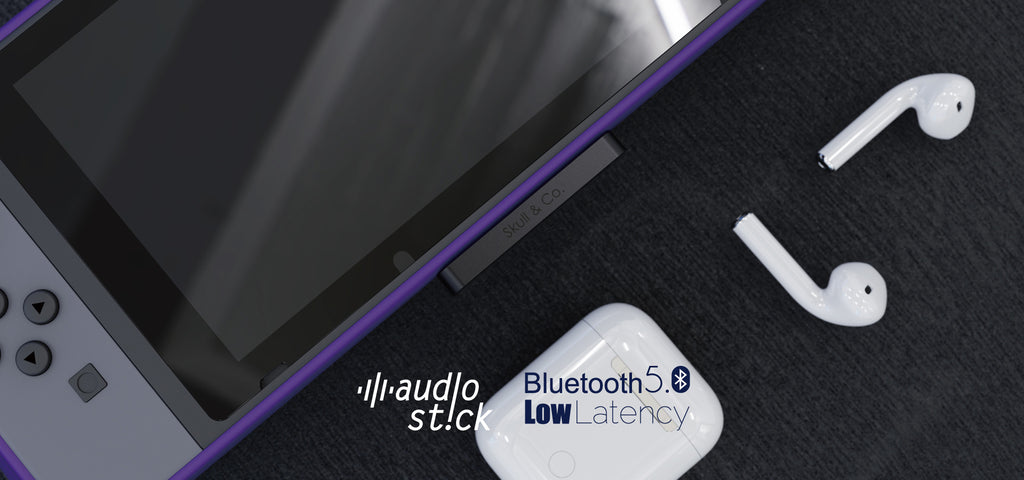 It comes with 3 special spacers that make the AudioStick fit snugly on Nintendo Switch and SWITCH Lite with or without protective cases.
Likewise, it supports simultaneous connection of 2 headphones. The latency will be 0.06-0.09 seconds as it is optimized for AAC and LDAC.
The AudioStick has the voice chat function, however, PS4 and some old SWITCH games only support voice chat via 3.5 mm headphone jack, so in this case you will need a 3.5 mm microphone for voice chat.
When you use with the PS5, you should switch the microphone to PS5 controller in PS5's settings. Don't forget to turn on the voice chat in the game and turn on the microphone on the controller.