Thumb Grip Set for XBOX Controllers (6pcs)
Three different designs - to meet all games' needs Skin Grip: Original sense of control CQC Elite: +3 mm height and +20% radius FPS Master: +7 mm height and +42% radius...
Description
Three different designs - to meet all games' needs
Skin Grip: Original sense of control
CQC Elite: +3 mm height and +20% radius
FPS Master: +7 mm height and +42% radius

Increased control accuracy - by adding the radius of joysticks
Great protection - prevent original joystick caps from corrosion and spalling
Special "grippy" material - increases friction and provides more sensitivity to enhance your gaming experience
Features:
SKIN GRIP - ultra-thin, maintaining the original sense of control, and protecting the analog sticks from abrasion and corrosion.
CQC Elite - provides gamers with accurate control, increasing analog stick height by 3 mm and 20% in active radius.
FPS MASTER - provides more accurate control by increasing analog stick height by 7 mm and 42% in active radius, which means gamers have an extra 20% or 42% room for refined control lowers the possibility of over-steering.
You are able to make your own combination that suits your style. The CQC on the left and FPS on the right stick enhance the control of direction and aiming. You will be surprised how terrific these thumb grips are!
Specification: 
Compatible with: XBOX ONE, XBOX ONE slim, XBOX ONE X, XSX Controllers, and Elite Controllers
Colors: Black, Green, Yellow, Pink, Green
Dimensions: CQC 19.5*9.7mm, FPS 19.5*13.7mm
Net Weight: CQC 1.6g, FPS 2.3g
Package Includes:
1x Pair of Skin Grip Thumb Grips
1x

 Pair of CQC Elite Thumb Grips

1x

 

Pair of FPS Master Thumb Grips
Story
As we all know, current gaming controllers were designed to fit a wide age range of hands; a small child should be able to use any controller just as easily as a fully-grown adult male. The analog sticks have to be short in order to make them comfortable for children, however, adults might not be satisfied when playing some hardcore games, what with the short analog sticks causing over-steering and poor aiming? That's why we designed these two kinds of thumb grips.
Note:
When you find thumb grips become greasy, please remove them and clean them with detergent.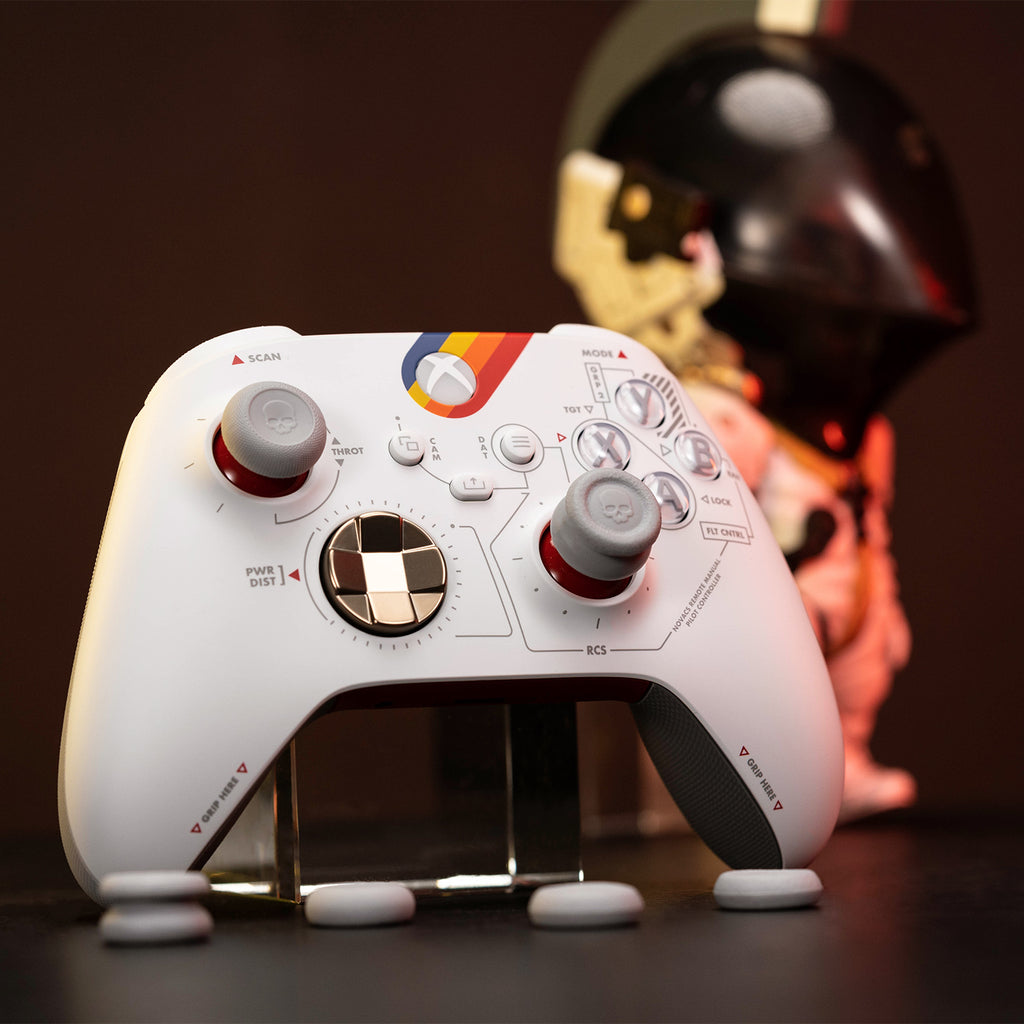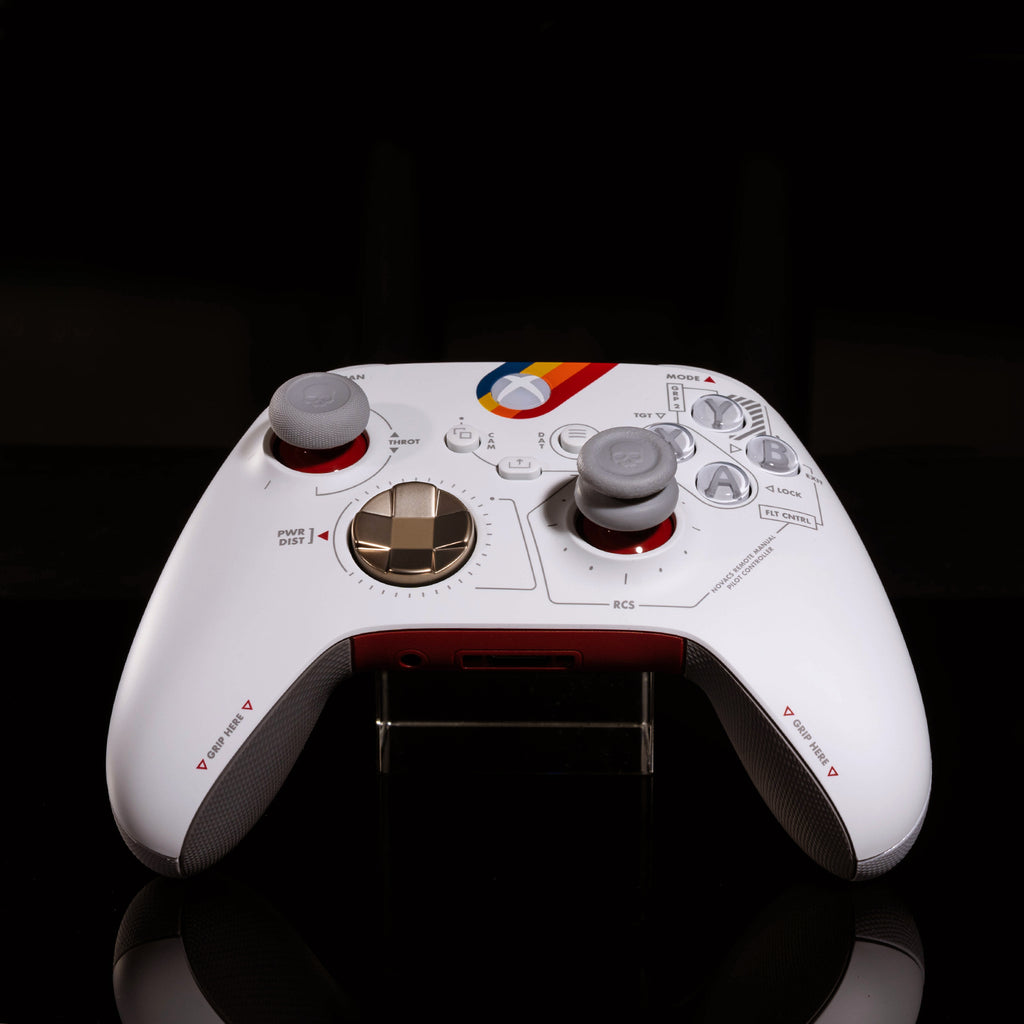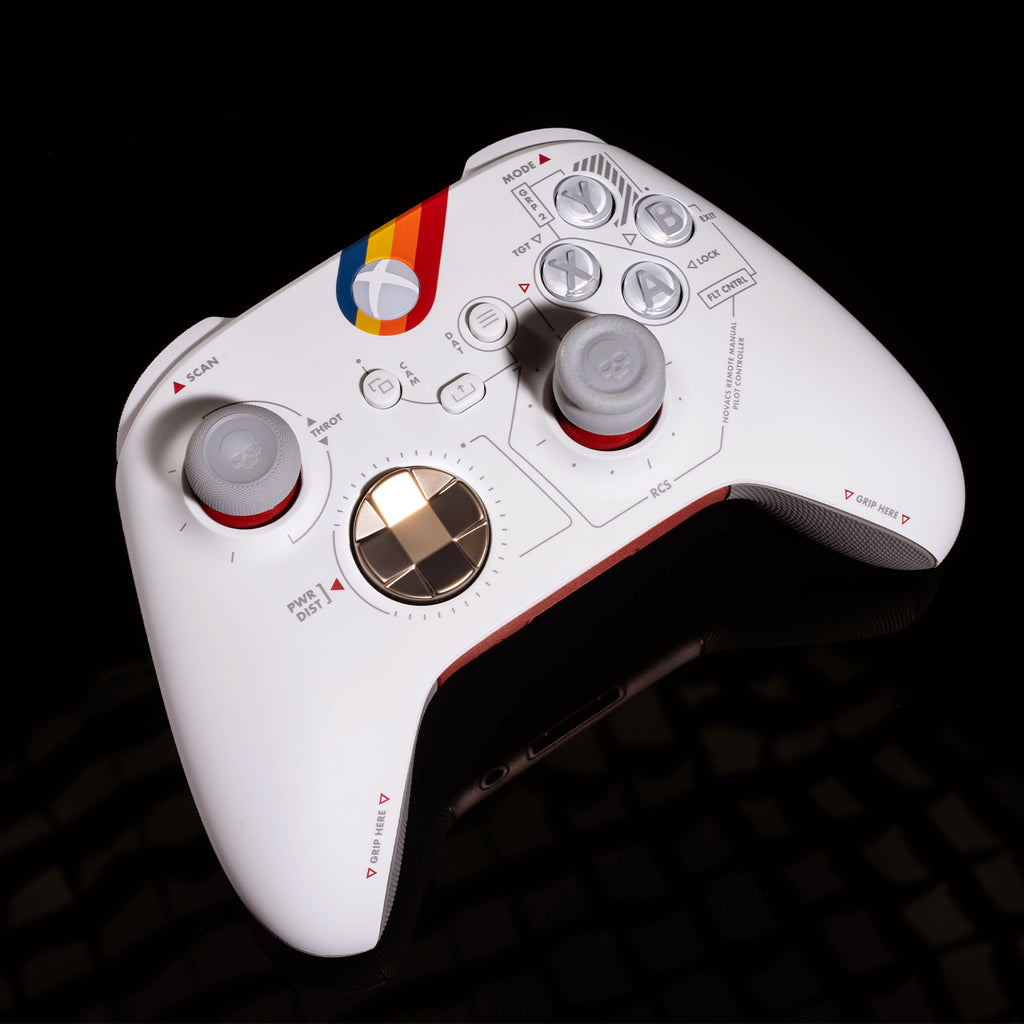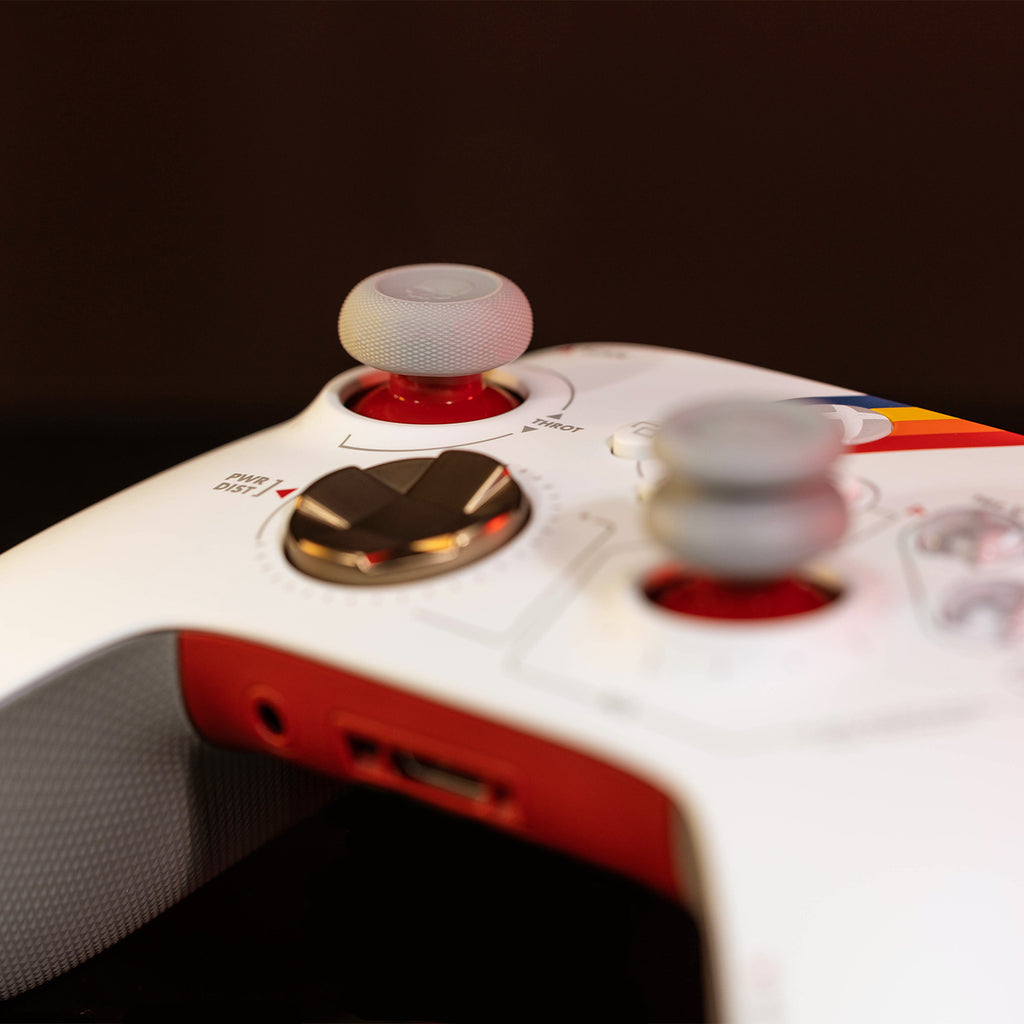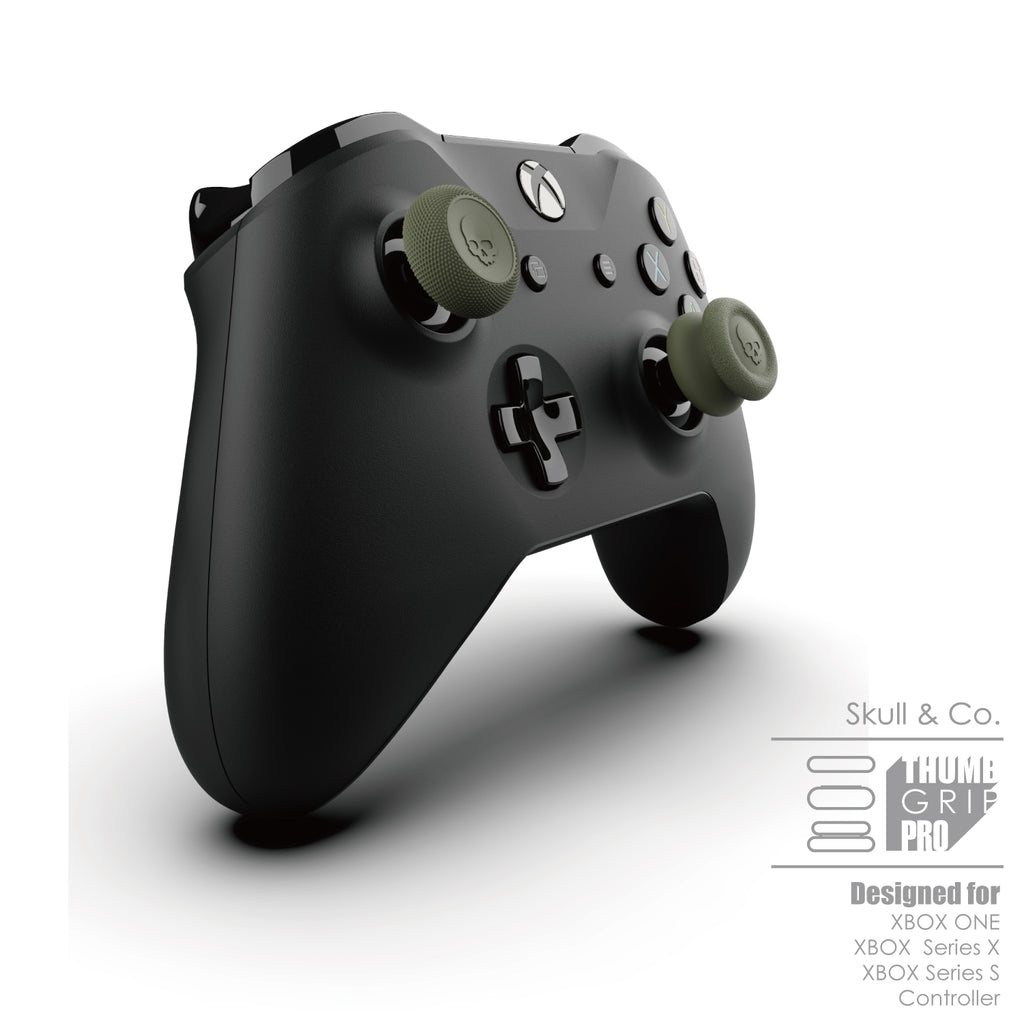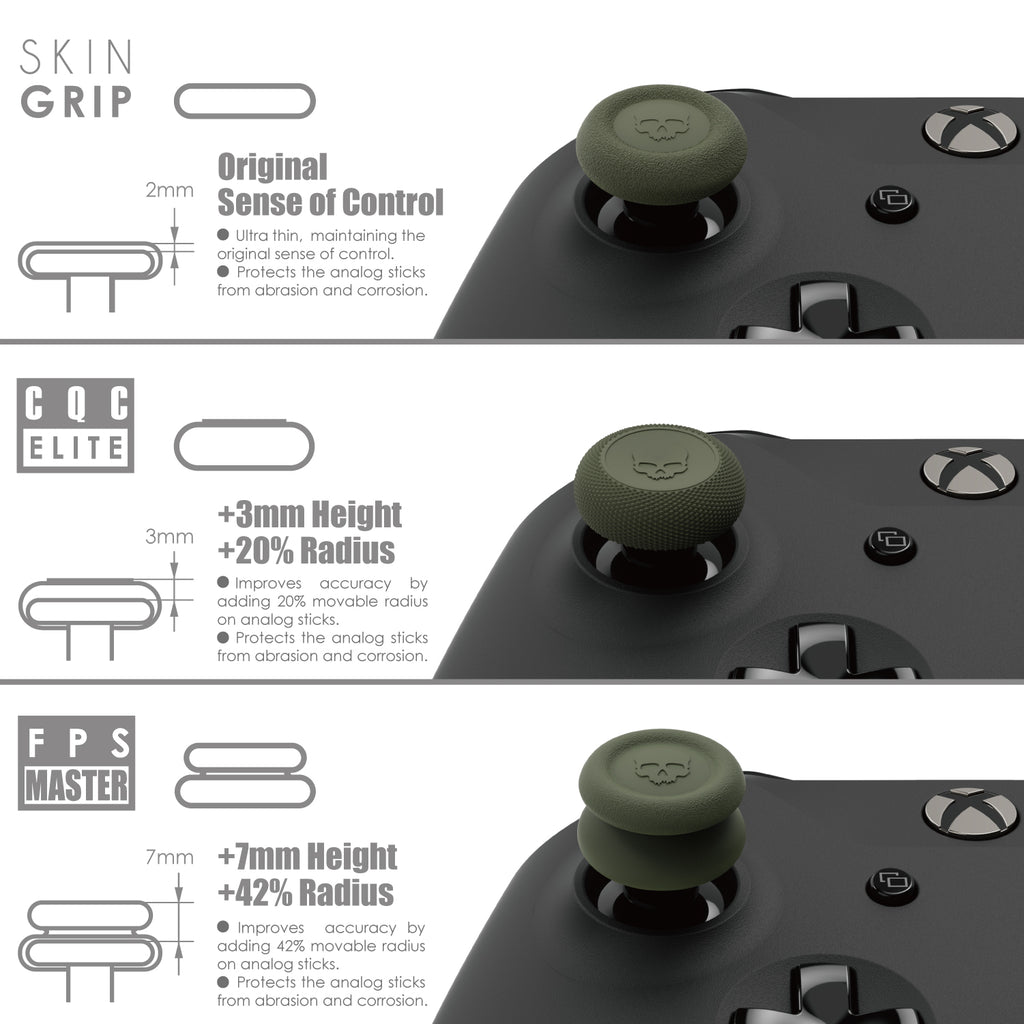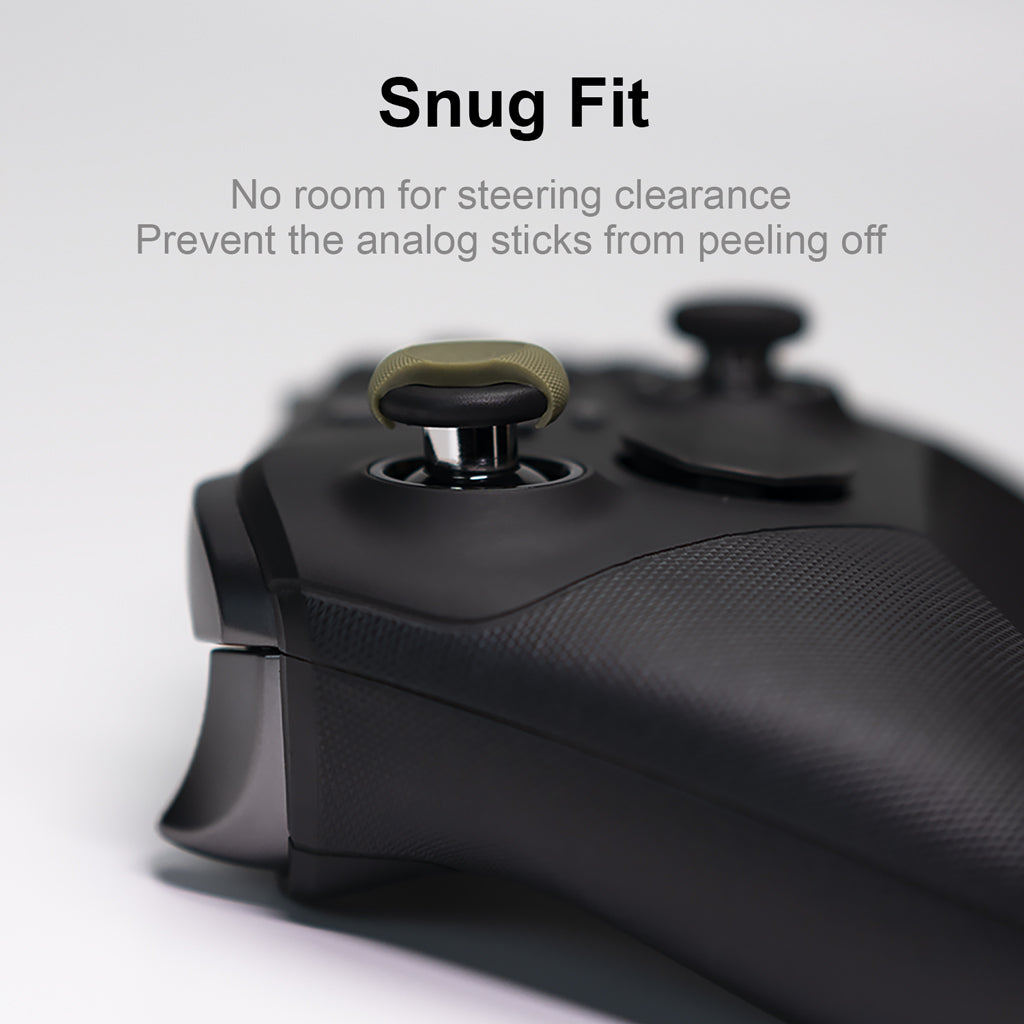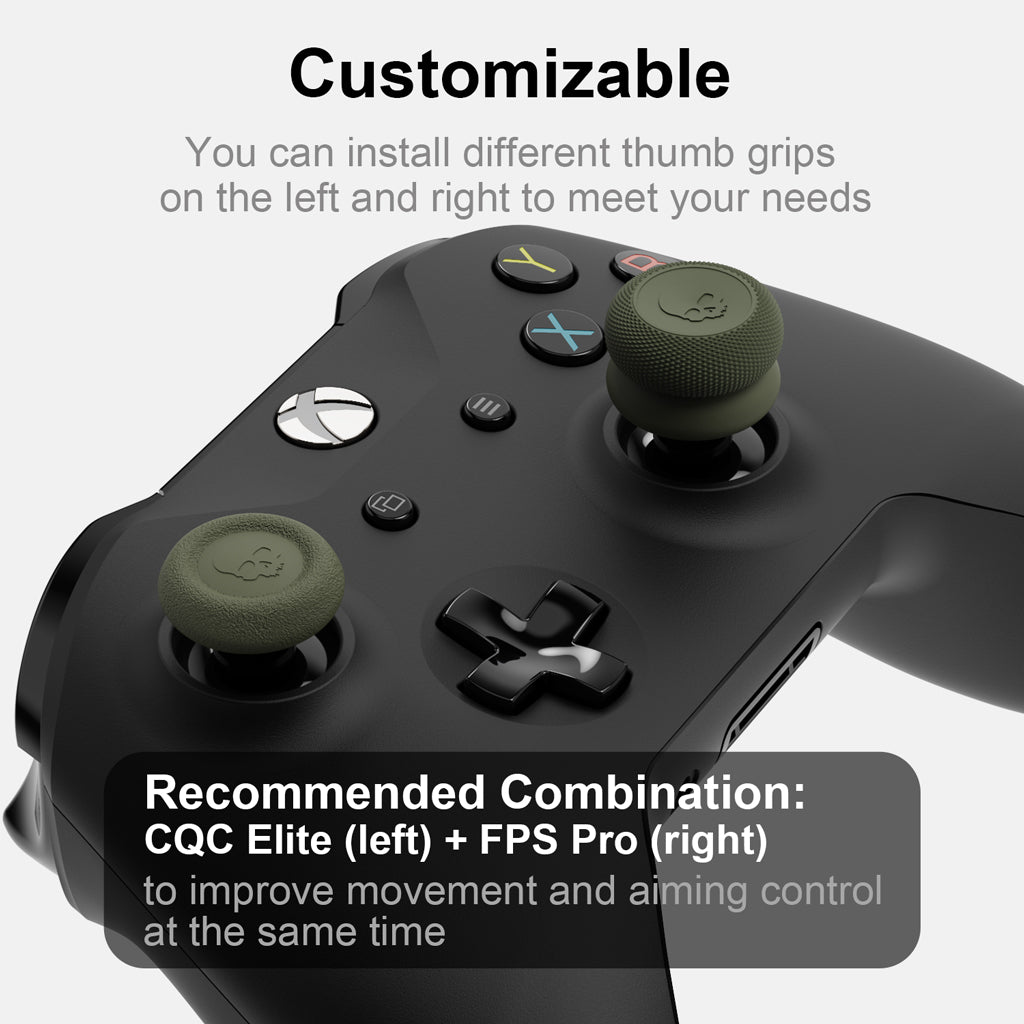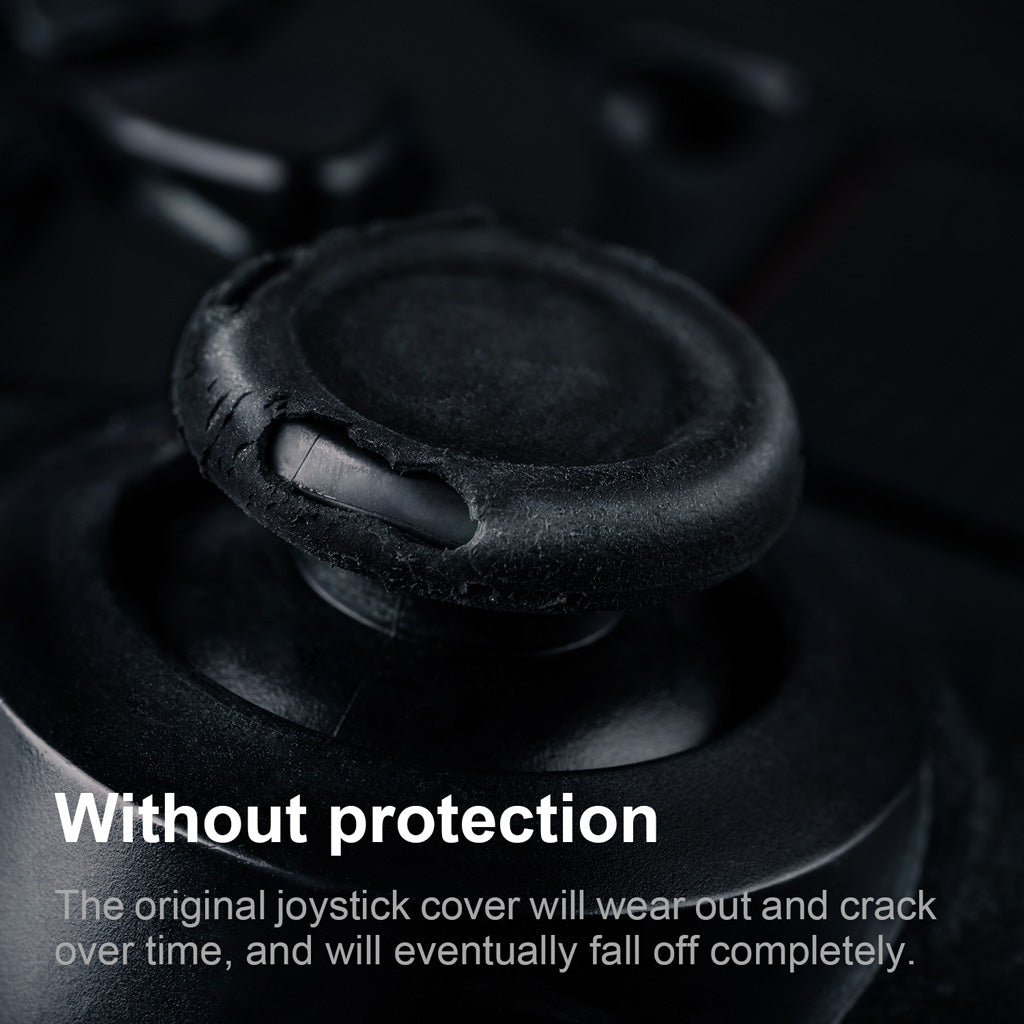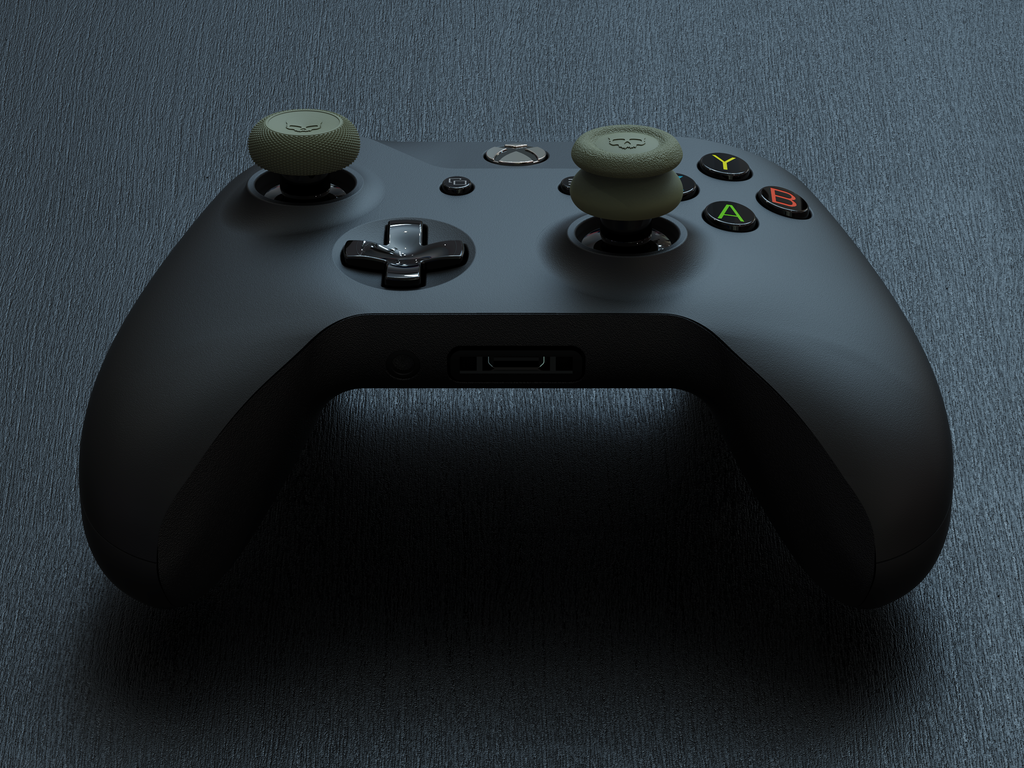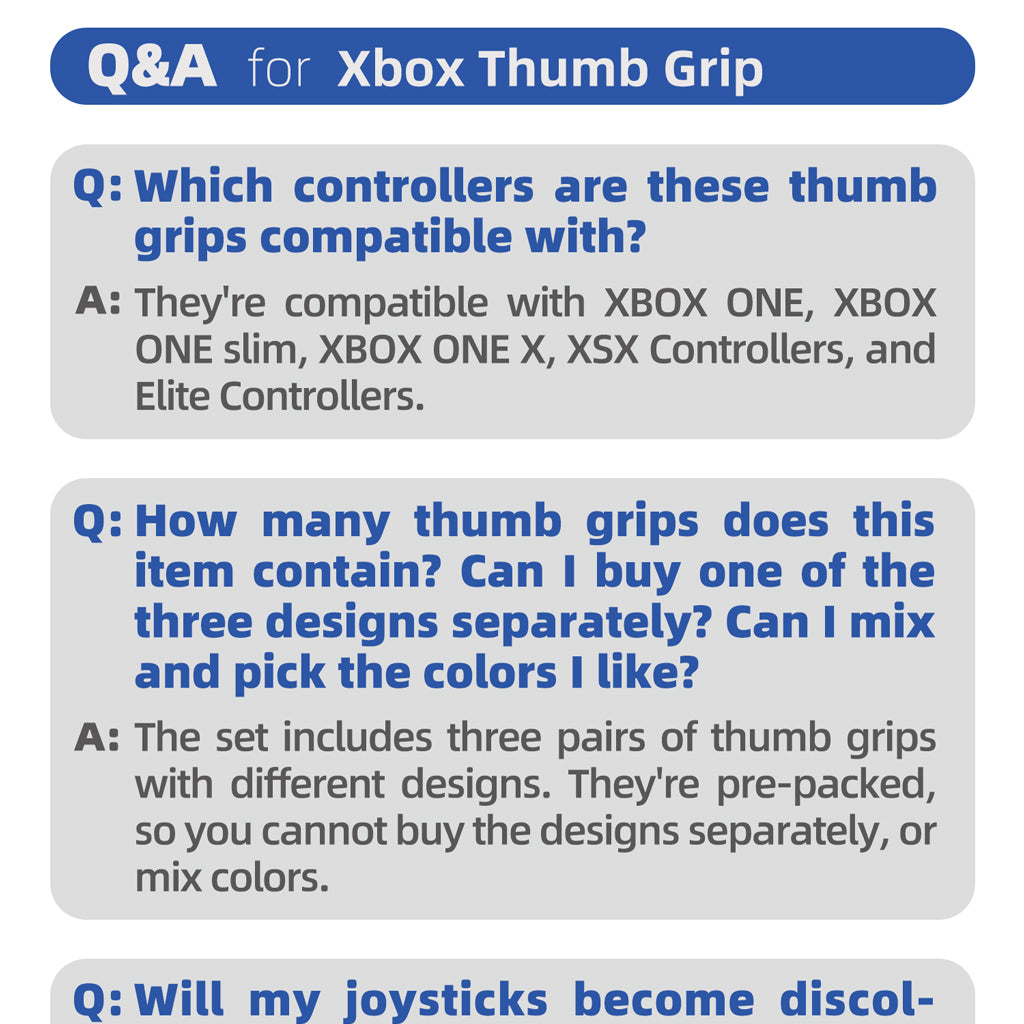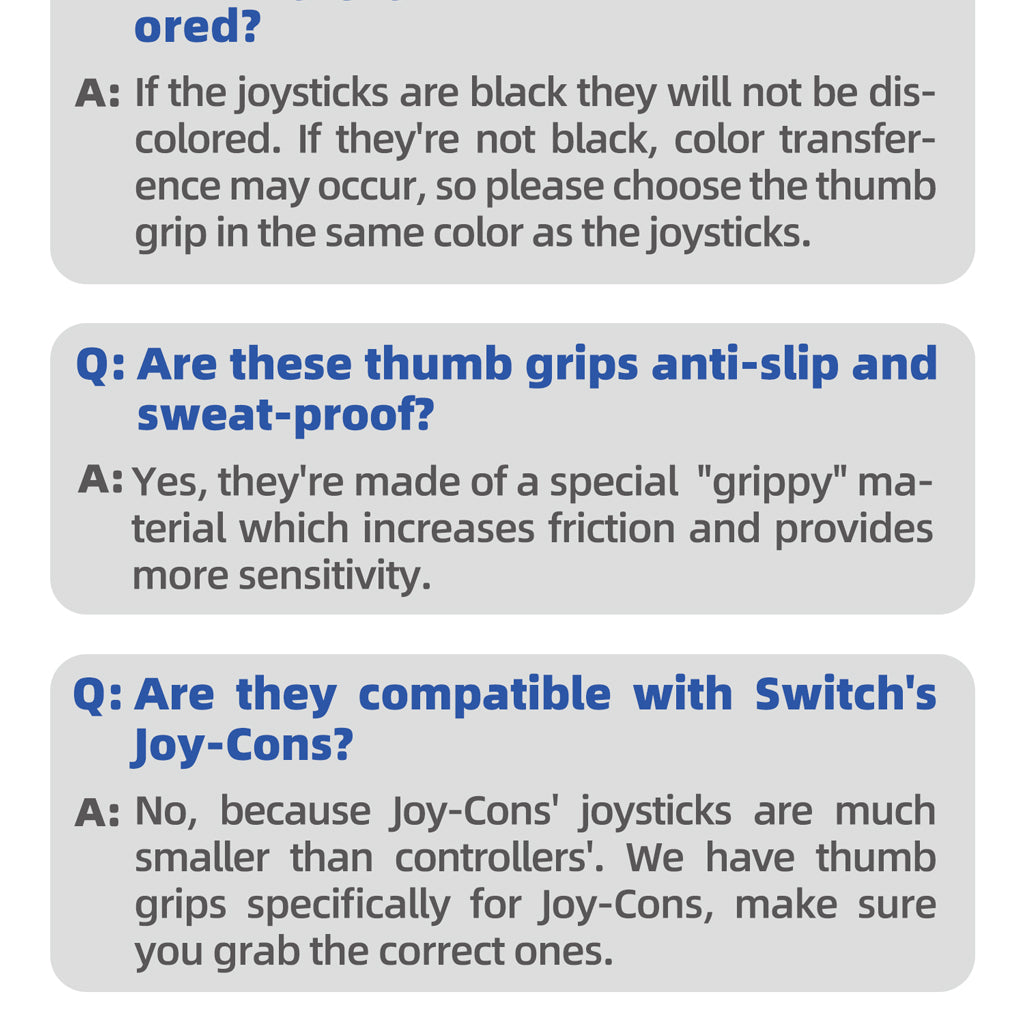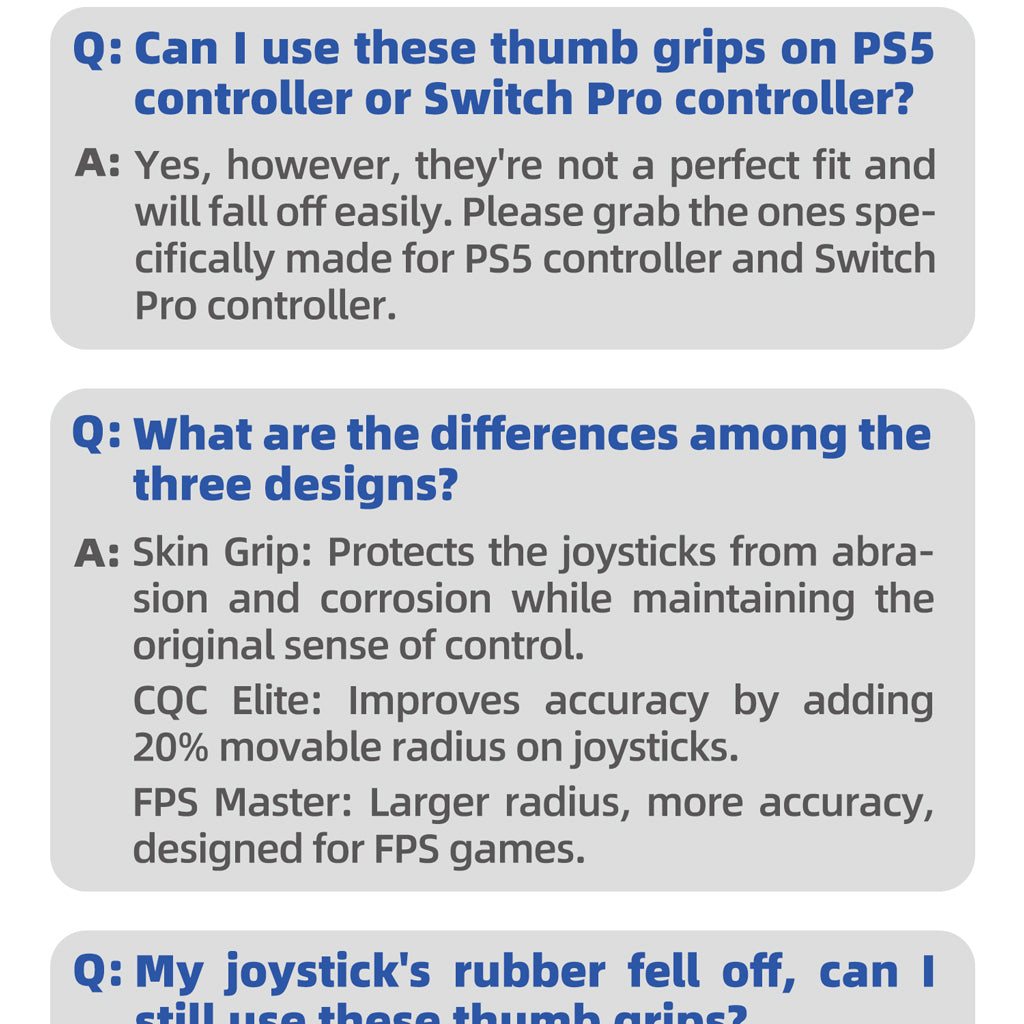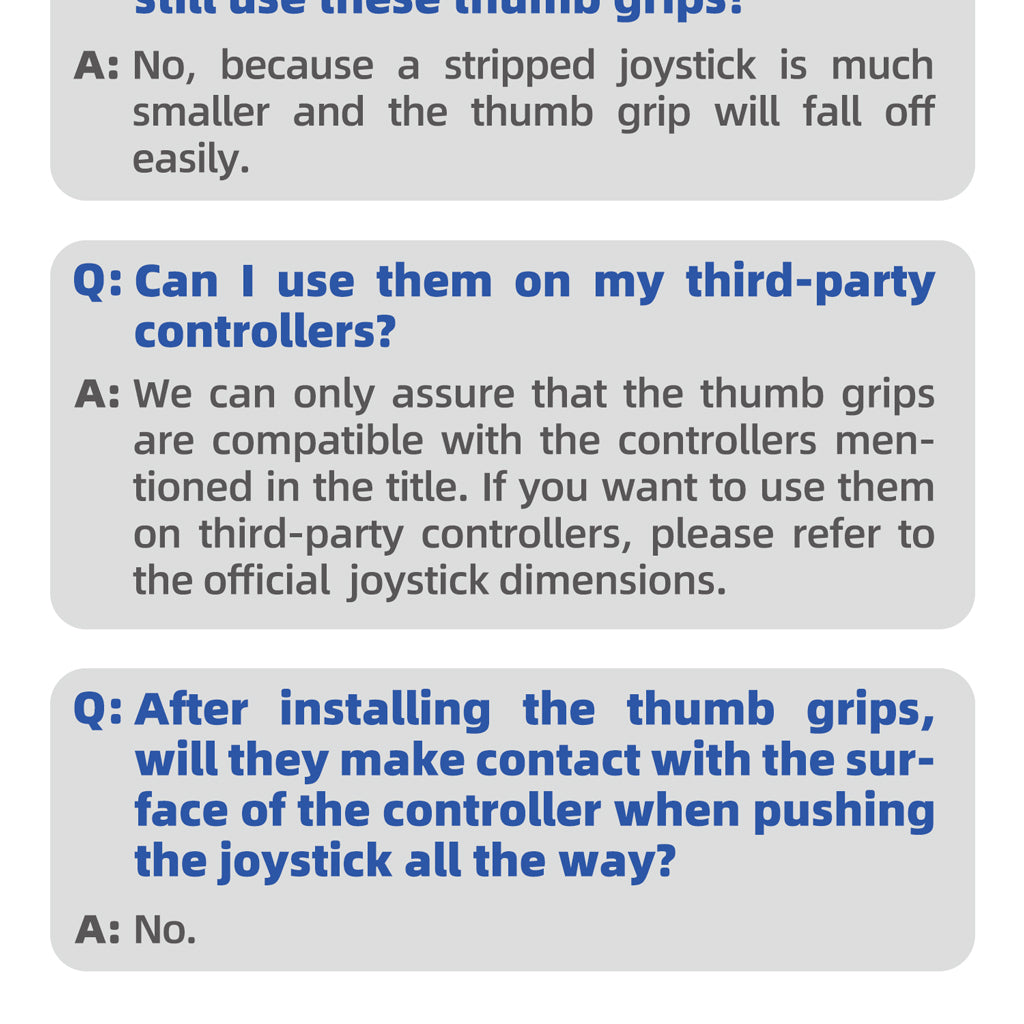 Warranty
Description
The warranty period starts from the date of purchase. If you find that the product is defective or damaged when you receive the item, please contact us immediately. If the product has been used for a period of time, please refer to the following warranty periods:
Jumpgate, 45W AC adapter and other electronic products: 1 year*
Carrying case: 6 months
GripCase, Thumb Grip and other products: 3 months
Screen Protector: No warranty  
Note:
1. All warranty services are only for damage that occurs during normal use, and do not cover damage caused by human factors such as dropping, water spillage, etc. Damage caused by improper use is not covered by the warranty, for example: the GripCase can become warped if not stored correctly while not in use.
2. Please note that the GripCase and Thumb Grips are susceptible to wear-and-tear.
3. The Jumpgate dock and 45W AC adapter will be replaced with new ones during the warranty period, once troubleshooting has taken place and the defect has been deemed a manufacturer error. If using this product under normal conditions causes the console to be bricked or damaged, we will refund the full amount and cover the maintenance costs, after receiving the Damage Report from Nintendo.
Thumb Grip Set for XBOX Controllers (6pcs)
$9.99