100% wireless gaming experience
High fidelity low latency codecs - ensures audio sync, enhances gaming performance
Works with all Bluetooth headphones - optimized for AirPods and AirPods Pro
Stable performance - Uninterrupted play with your favorite wireless headphones
Share the fun - connect two headphones simultaneously
Louder and clearer - provides a better sound experience than SWITCH's built-in Bluetooth audio

Protective case compatible - fit snugly on SWITCH and SWITCH LITE with/without cases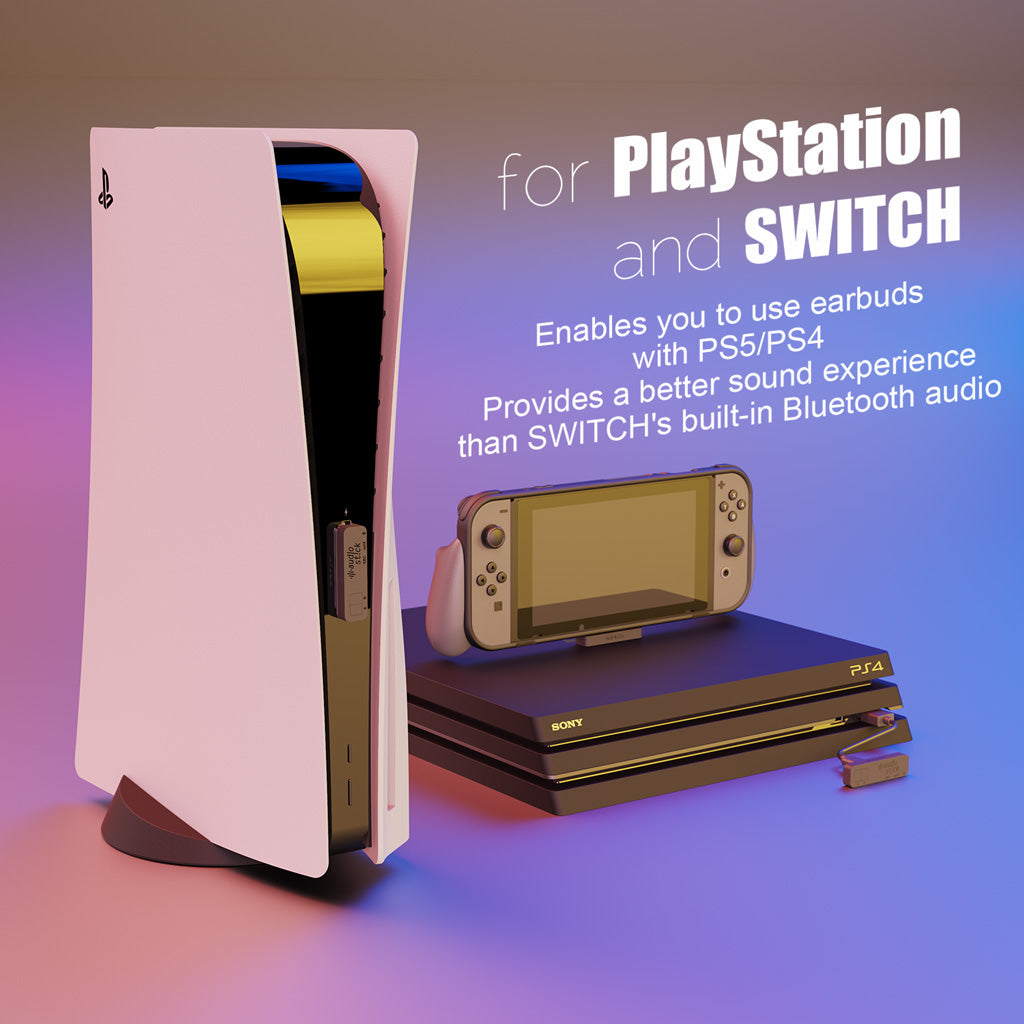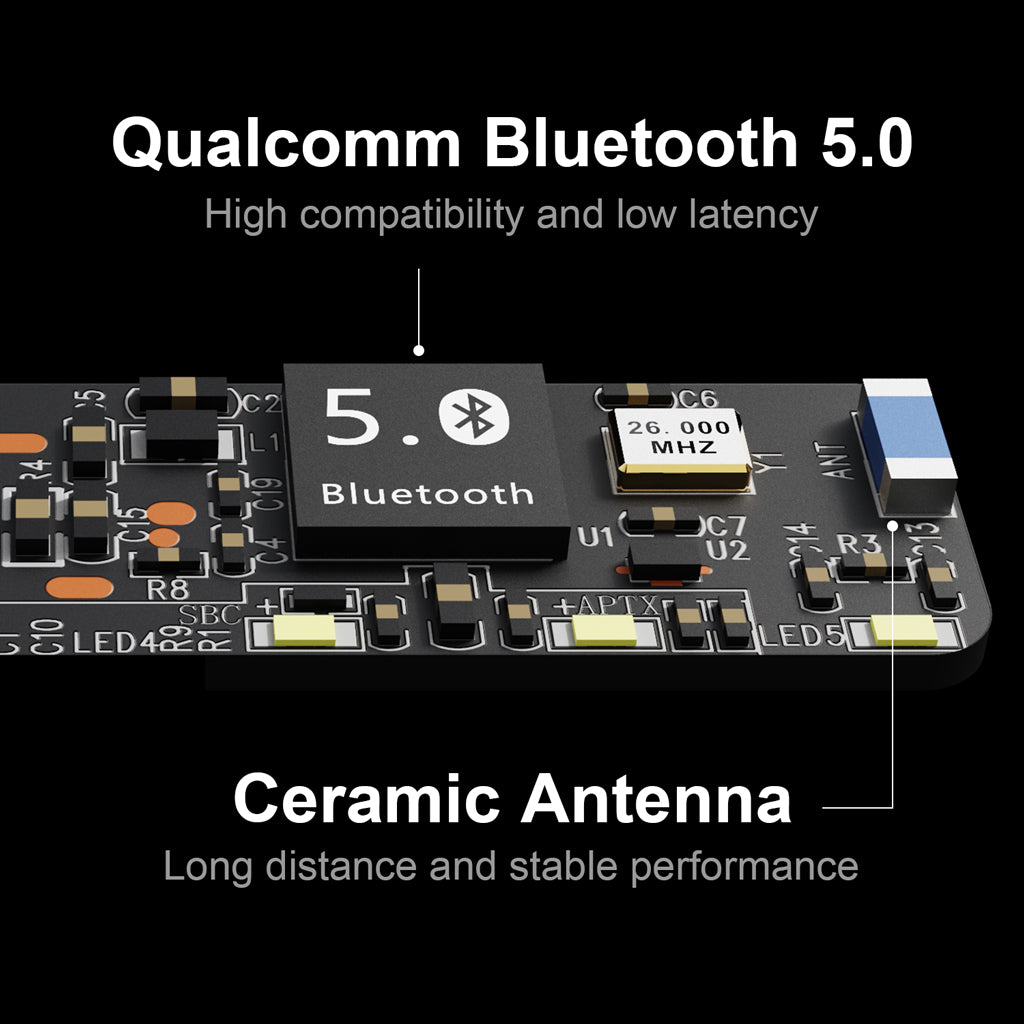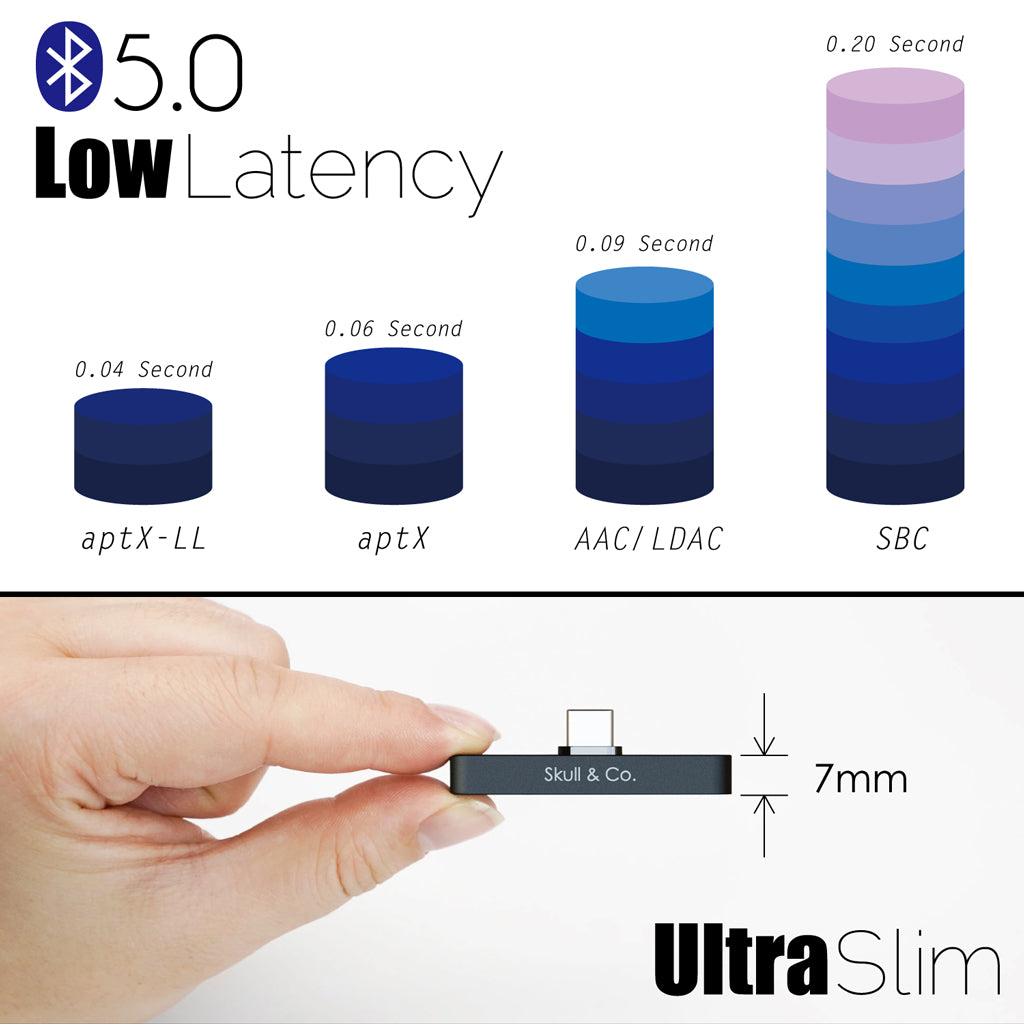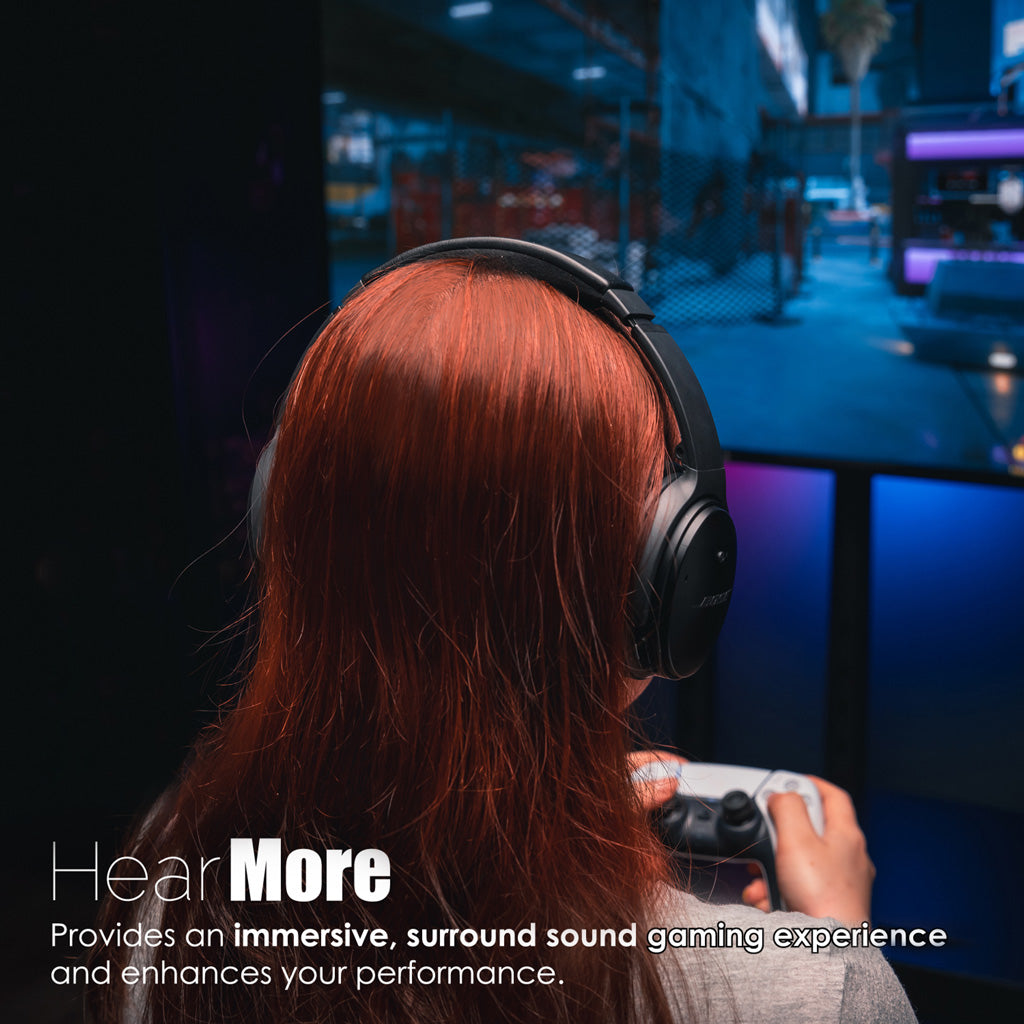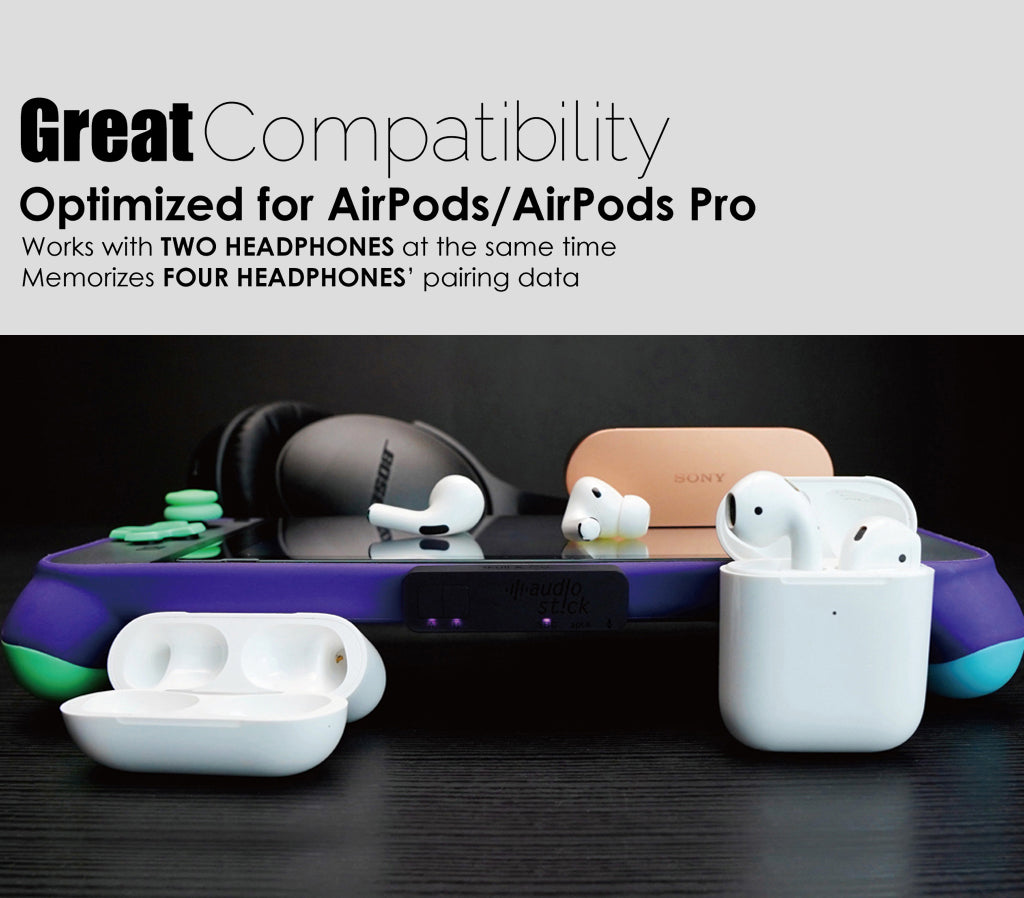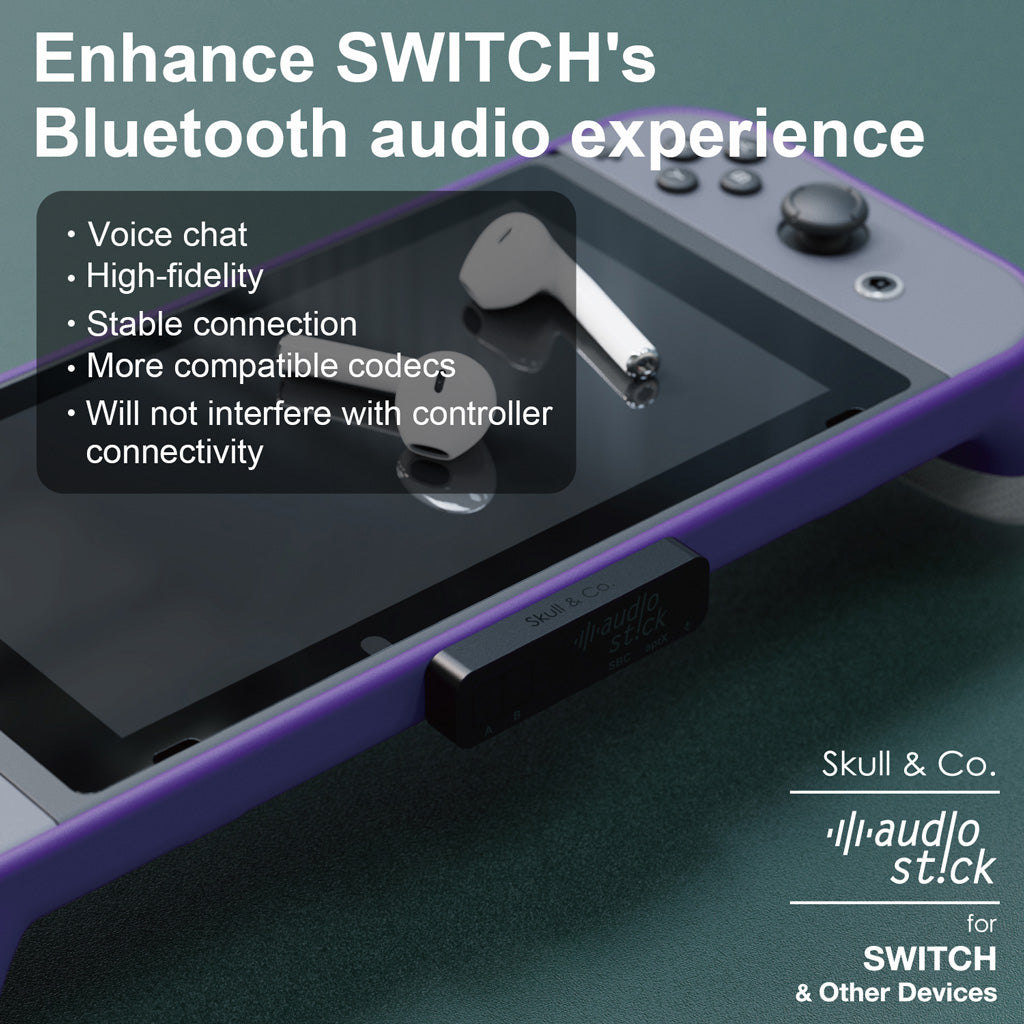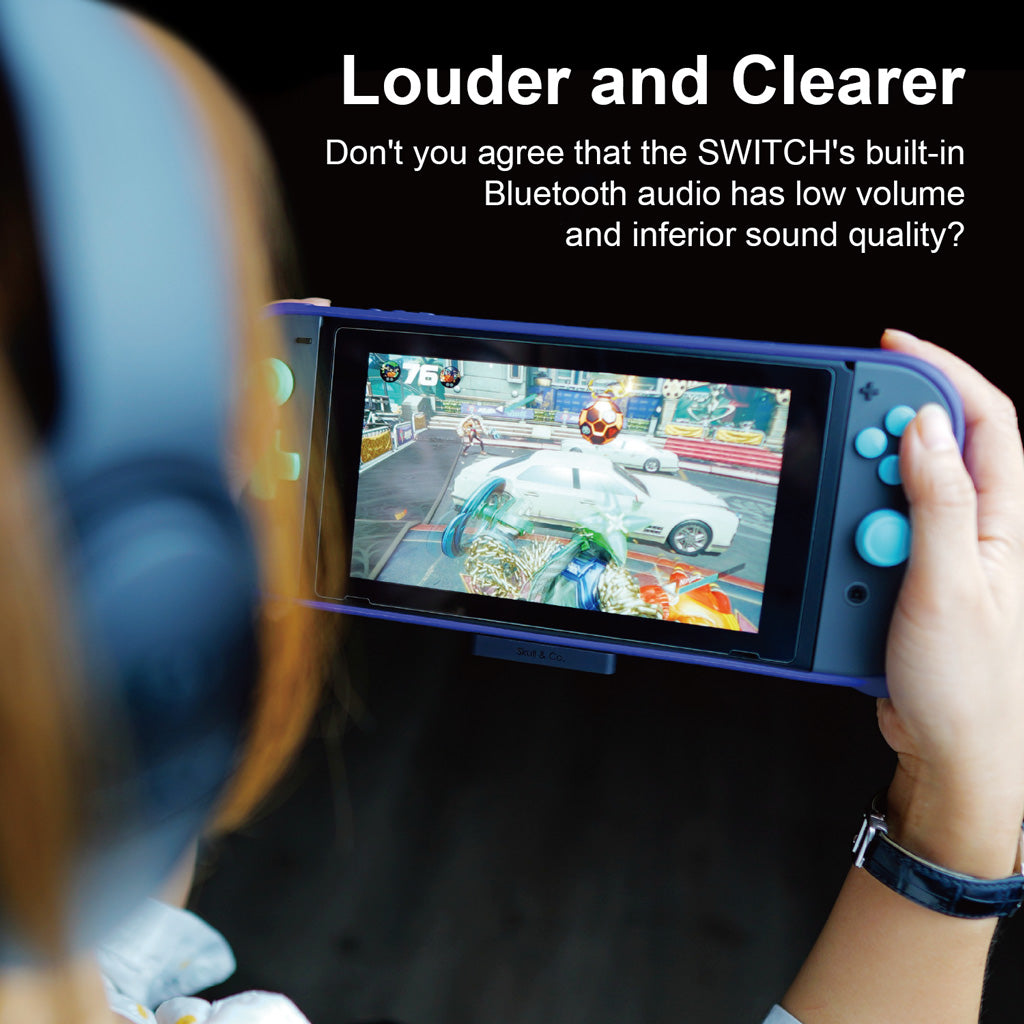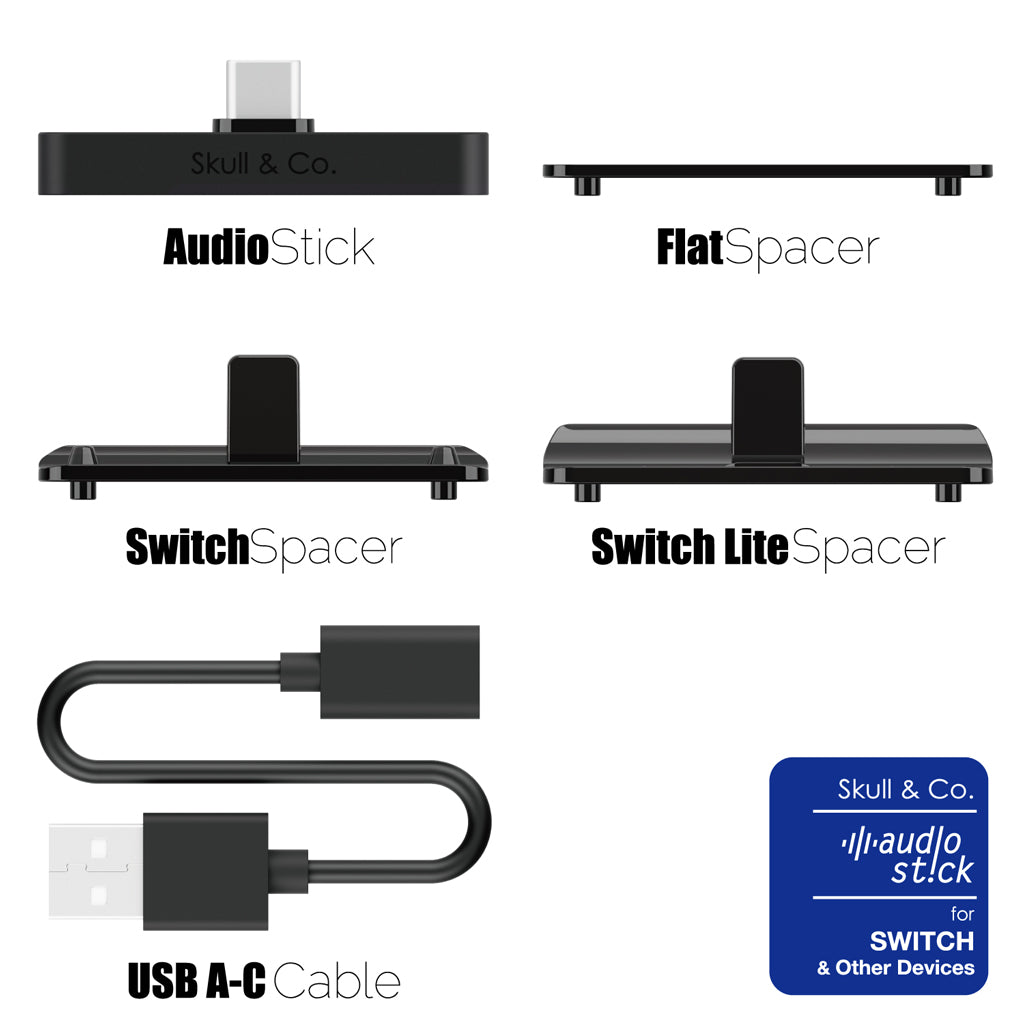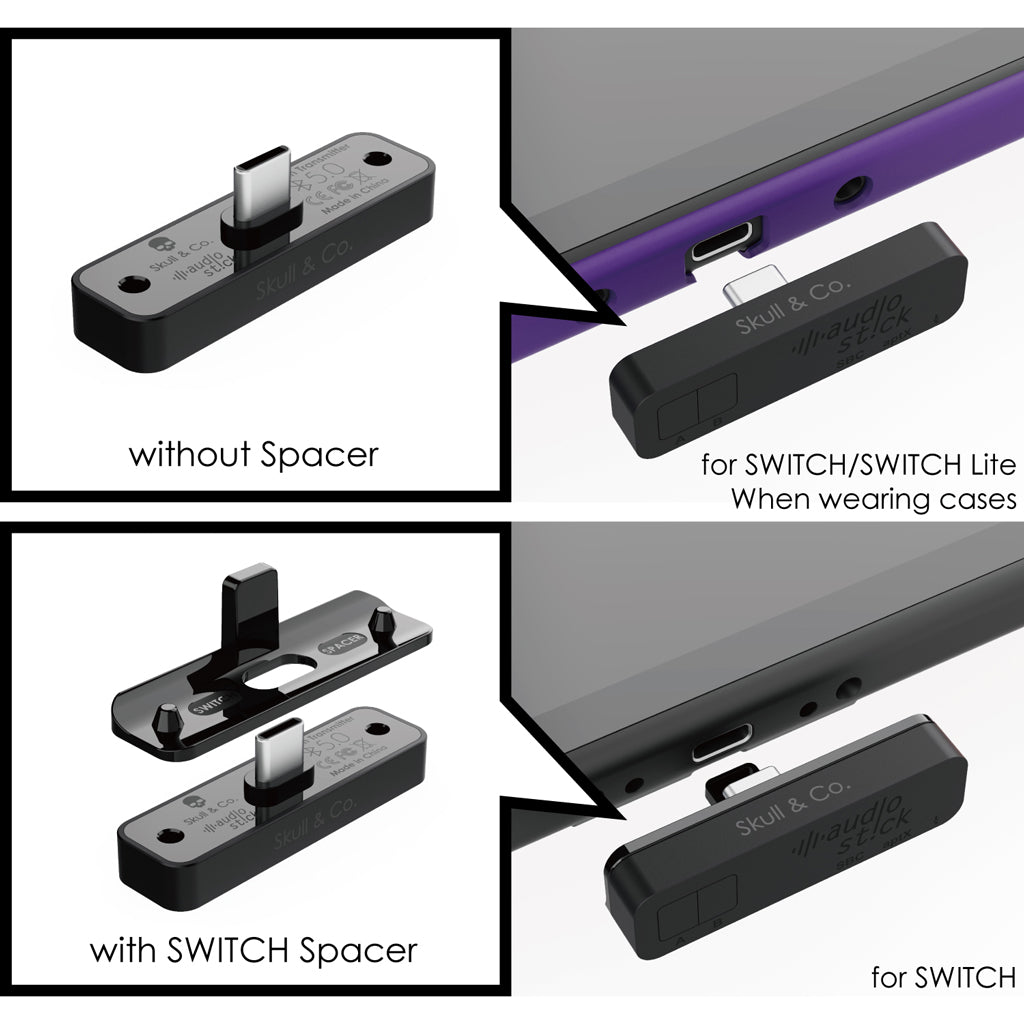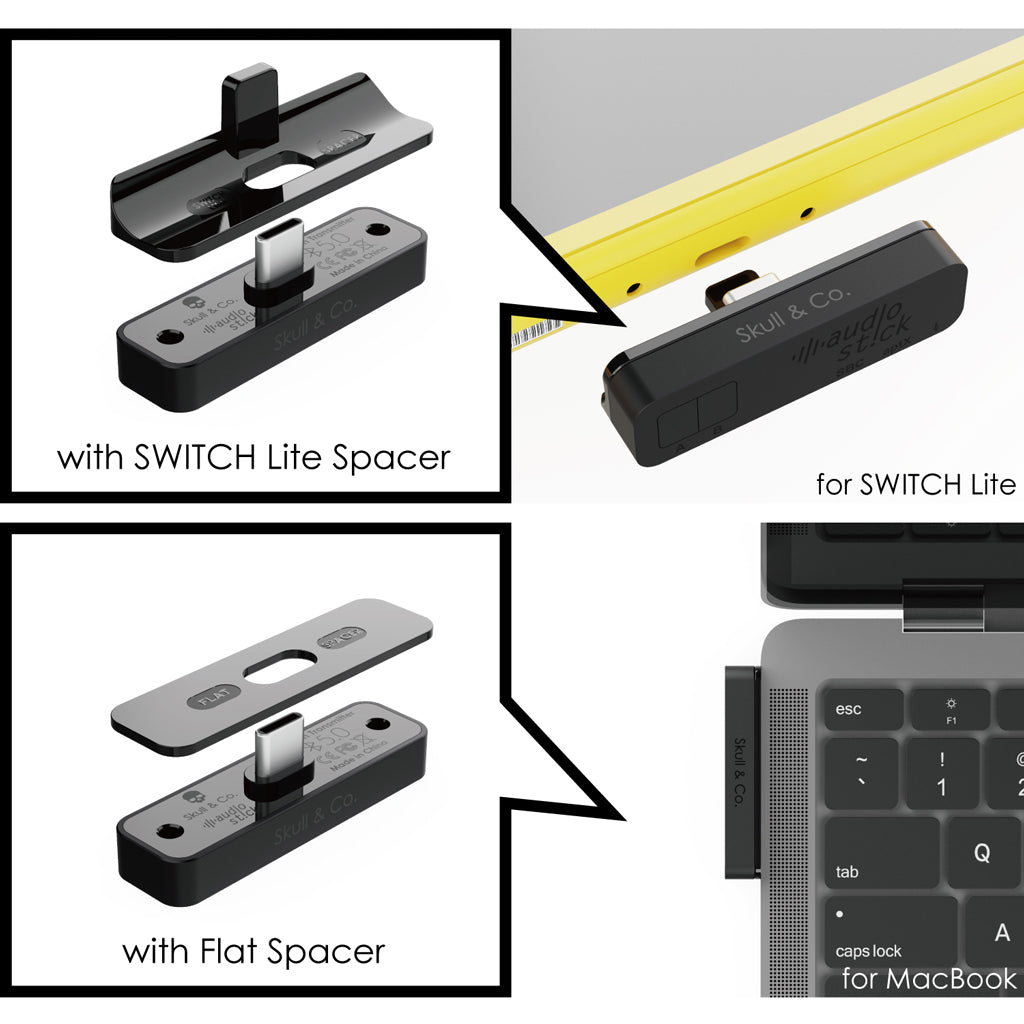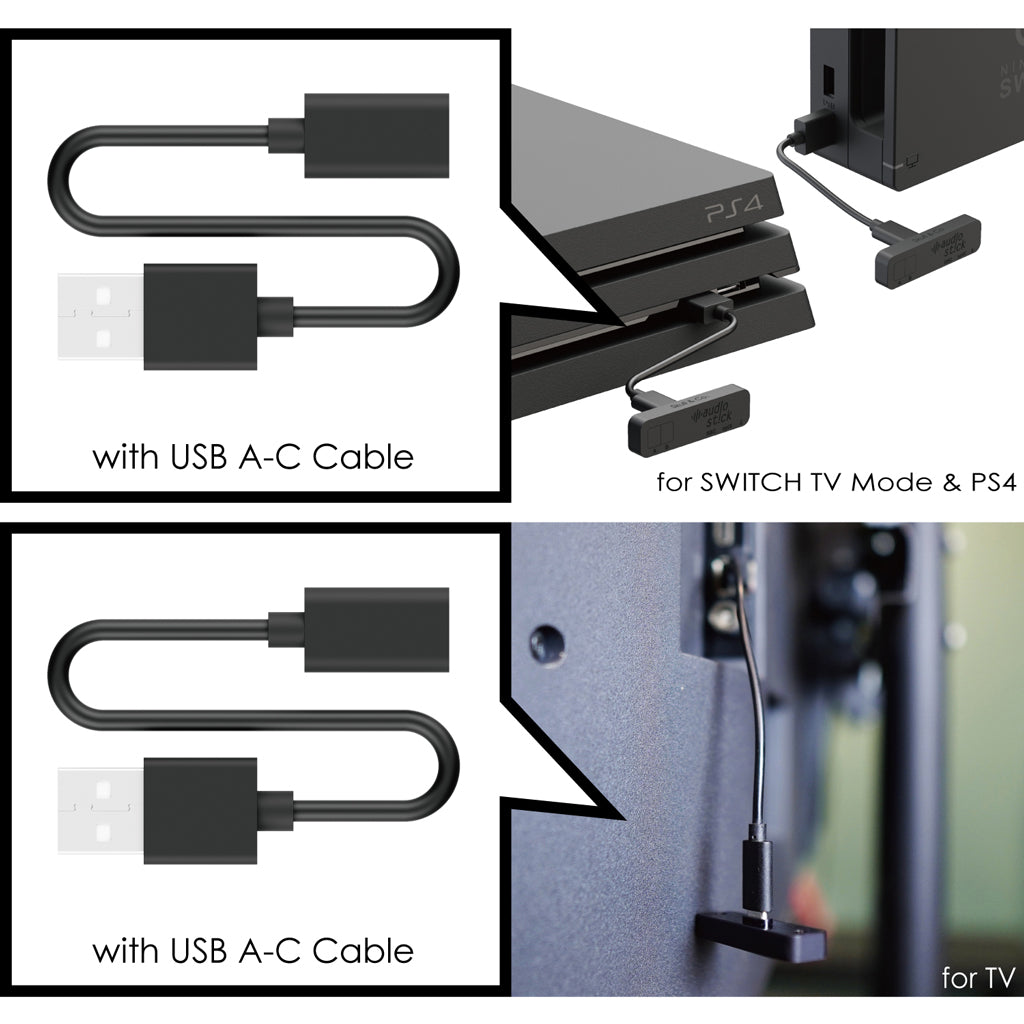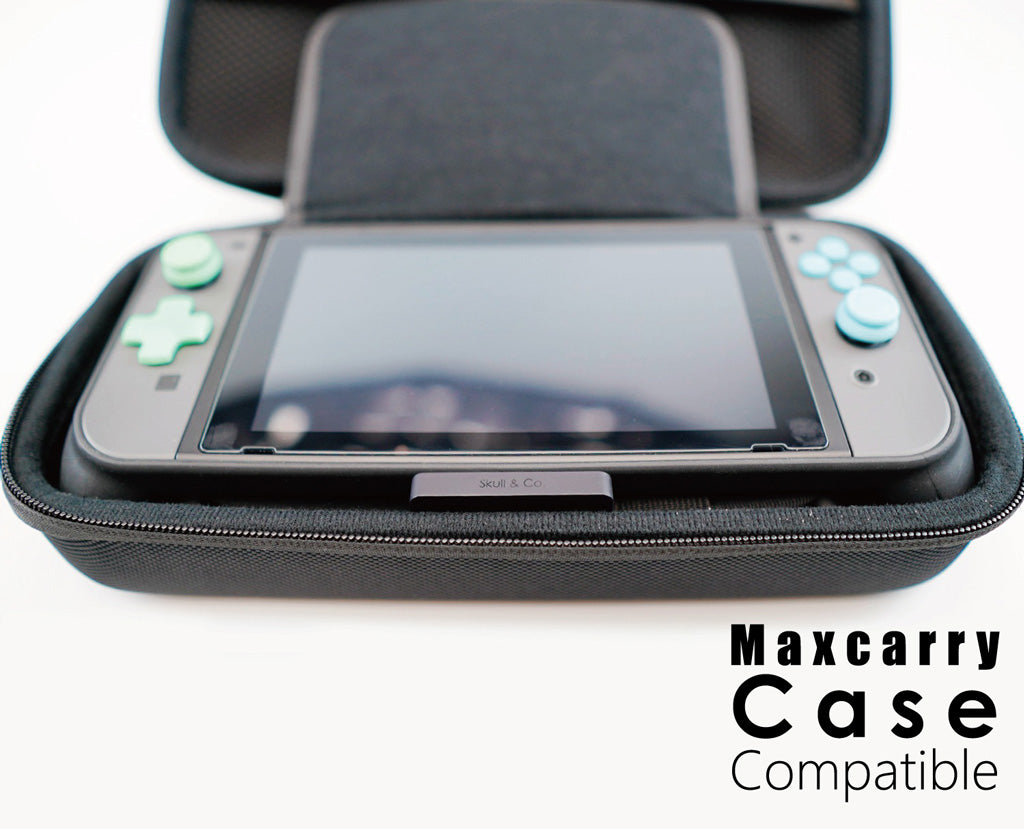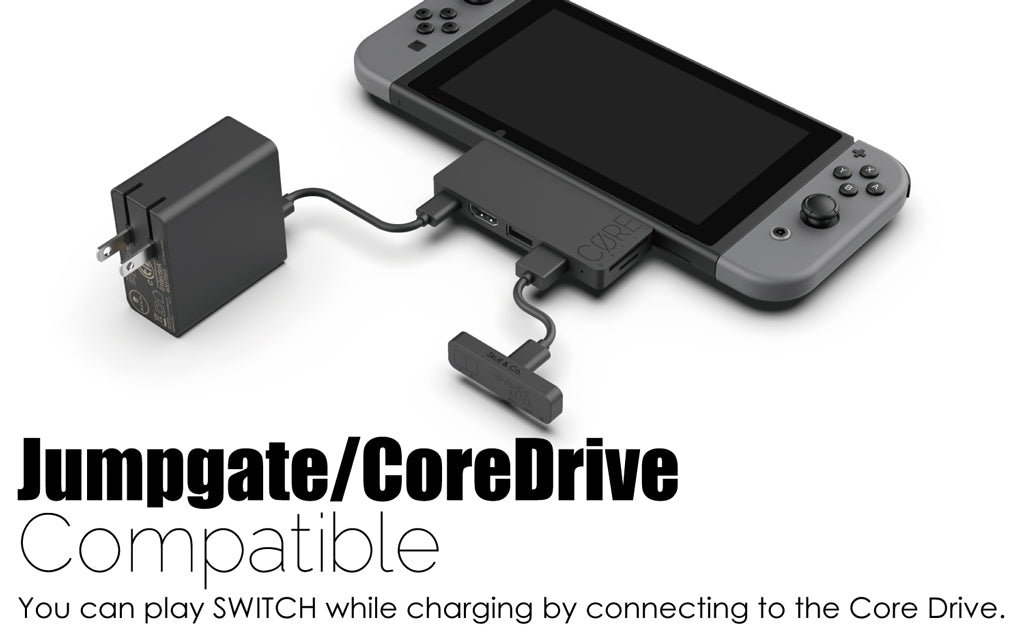 Specification:
Dimensions:                        1.97" x0.55" x0.59" / 50x14x15 mm
Weight:                               0.19oz / 5.5g
Power:                                 1W
Operating Range:            10 meters
Supported Profiles:            HFP, HSP, A2DP, AVRCP, APTX, APTX-LL
FAQ:
Is the AudioStick compatible with my Bluetooth headphones?
Yes, the AudioStick is compatible with ALL Bluetooth headphones.
Does the AudioStick support Apple AAC and Sony LDAC and how is the latency?
Yes, the AudioStick supports AAC and LDAC. The latency will be 0.06-0.09 seconds as it is optimized for AAC and LDAC.
Can I use the AudioStick to SWITCH TV Mode and PS4 or PS5?
Sure, it has a USB A to C cable in the package. So, you can connect the AudioStick with the SWITCH Dock, PS4/PS5 via the USB-A port.
Does the AudioStick have a voice chat function?
Yes, it does. However, PS4 and some old SWITCH games only support voice chat via a 3.5 mm headphone jack. You will need a 3.5 mm microphone for voice chat.
The AudioStick powered off when there is no headphone connected. What can I do?
Please refer to the "Reconnection" section in the user manual. You can wake up it by clicking one of the buttons. The AudioStick has an auto-sleep function, so it will automatically sleep when it can't detect any headphones for more than 1 minute, so you don't need to worry about it picking up your headphone signal when not in use.
I can't pair my AudioStick with my AirPods Pro. What should I do?
To set up your AirPods with a non-Apple device, follow these steps:
 
1)Plug the AudioStick Transmitter into your Switch.
2)With your AirPods in the charging case, open the lid.
3)Press and hold the setup button on the back of the case until you see the status light flash white.
 
Please pair by following the instructions on the back of the AudioStick box.